Container freight rates from China to 'emerging countries' in the Middle East and South America have been rising, while those on the Asia-Europe and transpacific tradelanes weaken.
According to Container xChange's latest report, as economies in the US and Europe come under pressure these regions have been importing fewer consumer goods from China, causing the PRC to look for emerging markets and countries along the Belt and Road as alternative outlets.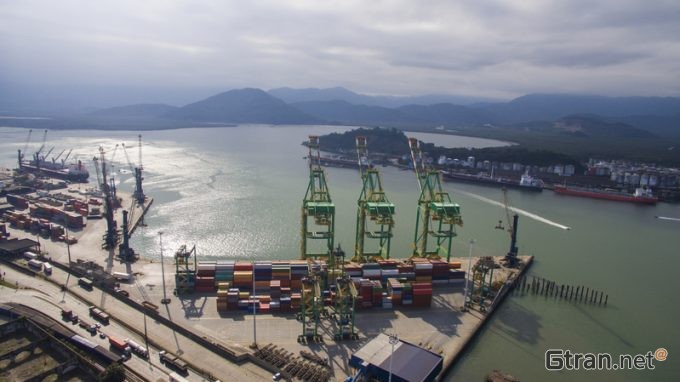 In April, exporters at the country's largest trade event, the Canton Fair, said global economic uncertainties had resulted in a drastic fall in demand for their products from US and European retailers.
As the demand for Chinese exports moves to new regions, prices for container shipping to these regions have gone up too.
At the beginning of this month, the average freight rates for Shanghai-Persian Gulf was around $1,298 per teu, 50% above this year's low, according to the Shanghai Containerized Freight Index. Shanghai-South America (Santos) stood at $2,236/teu, more than 80% above.
Last year, the east China port of Qingdao opened 38 new container shipping routes, mainly along the Belt and Road route, to emerging markets in South-east Asia, South America and the Middle East.
The port handled almost 7m teu in Q1 23, a 16.6% year-on-year increase. In contrast, Shanghai port, which exports primarily to the US and Europe, recorded a 6.4% year-on-year decline in volumes.
According to the General Administration of Customs, China's exports of intermediate goods to Belt and Road member countries rose 18.2%, year on year, in Q1, to $158bn, representing more than half of all exports to these countries. And liner operators have been launching services in the Middle East, as these regions are creating hubs for manufacturers, and there is infrastructure to support ocean transport.
In March, China's Cosco Shipping Ports acquired a 25% stake in Egypt's Sokhna New Container Terminal for $375m. The terminal, which can handle 1.7m teu annually, is being built by the Egyptian government and terminal operators will have a 30-year concession.