Maersk's announcement on Friday that it is intending to retire brands, including Hamburg Süd, Sealand and Twill, has met with a mixed reaction from the industry.
There are those that share Maersk's conclusion that a singular unified brand is the way forward, to enable the company to "better respond" to its customers, but others bemoan the potential loss of the more personal contact they have enjoyed with the subsidiaries.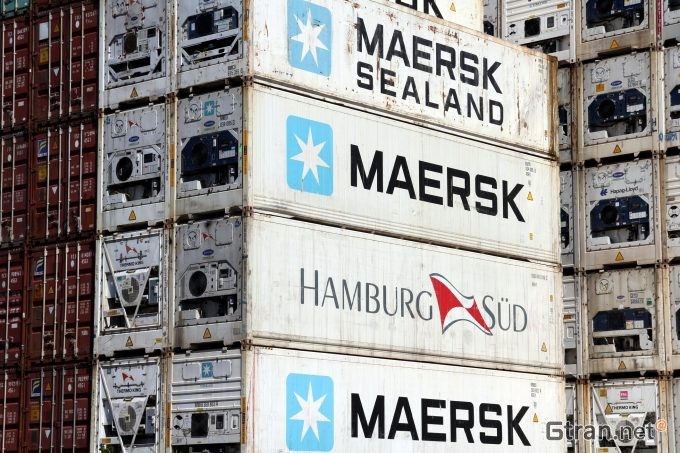 "We aim to unify our brands and our structure in a way that better reflect the reality of our customers. We are convinced that this will allow us to better respond to your logistical needs on a daily basis," Maersk told customers.
Nevertheless, wisely it added that it intended to conduct "an in-depth review" of "the future of each brand".
The carrier said: "We expect each integration will follow its own timeline, and we will continuously keep you updated on the progress."
In 2018, Maersk consolidated its shortsea businesses of Seago Line and MCC Transport into Sealand and, in so doing brought the latter brand out of retirement. The announcement that it now intends to dispense with its intra-regional specialist has shocked the sector.
One feeder contact told The Loadstar he was "very surprised" and "baffled" that Maersk was getting rid of the Sealand brand after it had successfully stamped its mark on intra-regional trades around the world.
"Maersk is a deepsea operator and shortsea is a very different cup of tea; also, although everybody knows it's a Maersk company, Sealand doesn't rub that in your face and give you the feel of some autonomy," he said.
"It's really baffling, even CMA CGM kept its shortsea specialised brand, Containerships, separate after the consolidation of OPDR and MacAndrews," he added.
Indeed, Sealand's website is strong on its "regional expertise" and quotes a USP of "combining passionate local teams and agile thinking".
Meanwhile, on the liner side, Maersk can also expect some negative reaction to the proposed demise of the iconic 150-year-old Hamburg Süd name.
A specialist in Latin American north-south trades, which include the Brazilian network of Aliança, it has a loyal following and populates its website with mantras such as: "Logistics is a people's business"; and "Quality with a personal touch".
One NVOCC contact told The Loadstar: "Some people I know can't stand Maersk, but still want to book with Hamburg Süd. They know Hamburg Süd is owned by Maersk, of course, but I think they see it as an arm's length thing.
"They'll get used to it in time, I'm sure, the same as when Maersk axed Safmarine a few years back, but there will be some that won't, and that will provide a golden opportunity for the sales guys of the other South America-serving lines," he added.
Maersk said its intention was "to retire all acquired brands", which will include those recently purchased, such as Senator and LF Logistics.
However, it confirmed that "non-integrated brands", such as its towage specialist, Svitzer, and its terminal business, APM Terminals, "follow a different business model" and therefore "will continue to operate under their existing brand names".