Ocean carriers constantly reassess network coverage to cope with the impact of demand fluctuations but, post-pandemic, this has translated into widely different trading patterns for the top-ranked lines.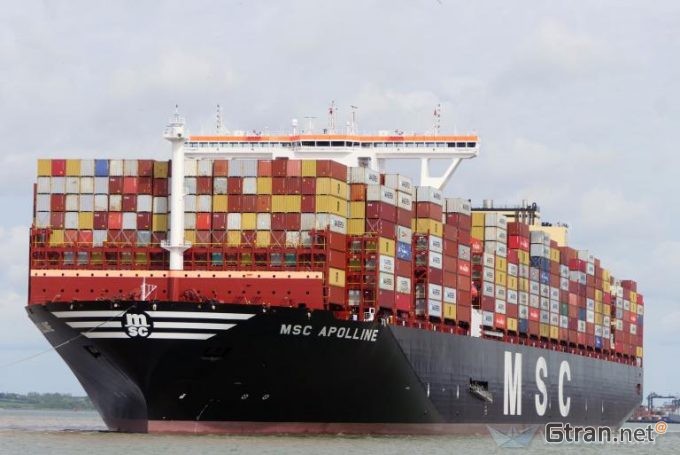 A survey by Alphaliner reveals that, compared with a year ago, most of the top ten carriers have reduced their fleets trading between Asia and North America – MSC in particular having cut the percentage of its tonnage deployed on the transpacific from 16% to just 9%.
The consultant noted that MSC deployed the majority, 23%, of its massive five-million teu capacity on the Asia-Europe route, while next, in terms of capacity operated, is across its Middle East and Indian subcontinent loops, at 14%, followed closely by African services at 13%.
"Furthermore, the transatlantic fleet of MSC (10%) and its activities to and from Latin America (12%) are now more important than its transpacific operations," said Alphaliner, adding that MSC was also the ocean carrier with the highest proportion of its fleet deployed on intra-European trades (7%).
Meanwhile, current 2M partner Maersk's trading profile for Asia to Europe, 22% of its 4.1m teu fleet, is similar, but in contrast it still deploys 18% of its tonnage on the transpacific. The Danish liner also dedicates 18% of its capacity to Latin American trades as a result of its takeover of South American trade specialist Hamburg Süd.
Elsewhere, Alphaliner said, Latin America trades had overtaken Asia-Europe has the mainstay for Hapag-Lloyd, following the merger with CSAV and its investment in new neo-panamax 13,000 teu ships.
Indeed, during the Hamburg-based carrier's first-quarter results presentation last month, CEO Rolf Habben Jansen said the services were proving "more robust" than other regions and running "choc-a-bloc full".
Looking at the total containership fleet, Alphaliner said 21% of all liner capacity, including the largest 24,000 teu vessels, was deployed between Asia and Europe, with Asia-North America second with 18%.
However, the comparison is somewhat skewed by the much shorter transit from Asia to the US west coast, thus those loops require less tonnage.
Nevertheless, if container spot and contract rates on the Asia-Europe and transpacific tradelanes settle at just above breakeven levels, more carriers may decide to rethink their exposure to east-west routes and look in the direction of Latin America, Africa and the Middle East, or endeavour to seek out niche trades.
Taiwanese carrier Wan Hai is one such that has reduced its coverage across international routes in favour of boosting activity in intra-Asia. Always a strong player in the sector, the 11th-ranked carrier, which slipped into the red in Q1, has renewed its focus there.
According to Alphaliner data, Wan Hai's intra-Asia liftings are now some 65% of its total volumes, having contracted to 57% after the line took advantage of strong demand on the transpacific to increase its coverage.