Western importers are getting relief from sky-high container shipping costs at an unlikely time of year.
Freight rates on the main ocean trade routes are sinking during what is typically the sector's peak season, the WSJ's Costas Paris reports, after a rush to stock up early this year left retailers overstuffed with inventories just as inflation dented consumer demand.
The cost to ship a 40-foot container from China to the U.S. West Coast has fallen 60% since January, to about $5,400 a box, according to the Freightos Baltic Index, and the Asia-to-Europe rate is down some 42% over the same period.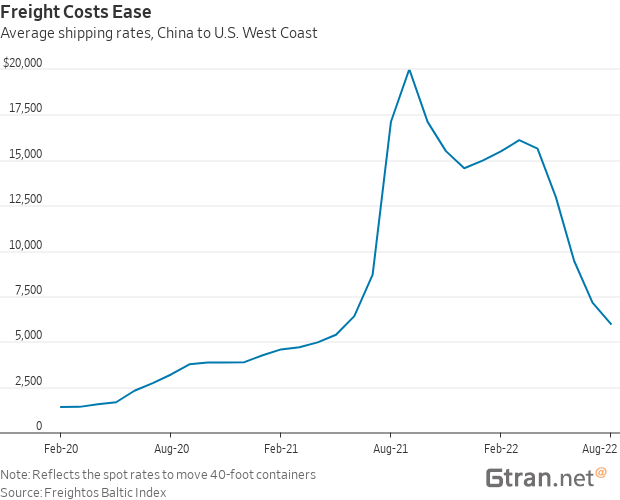 That's far from the prices that surged past $20,000 last year, helping fuel record profits for the shipping lines. Analysts expect rates will keep sliding.
Braemer projects the global container fleet will grow 9% over the next two years while container volumes will expand only marginally.