MSC Mediterranean Shipping Company and Ferrovie dello Stato Italiane, Italy's state-owned national railway company, are launching a new business to develop intermodal sea and rail transport from Italy's ports and connecting to Europe's railway network. The two companies have been working together to study the possibility of launching a commercial and operational partnership for the development of intermodal transport linked to maritime operations.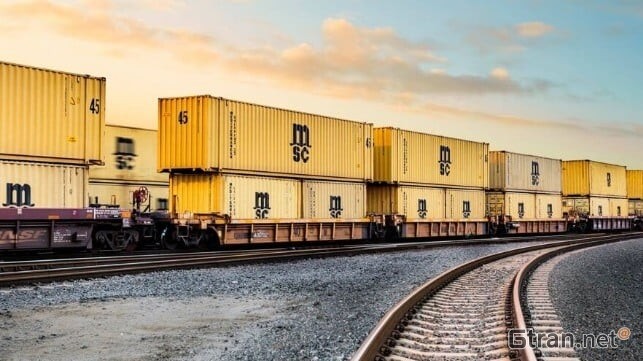 "The memorandum signed today with a major international partner, confirms the FS Group's commitment to becoming the European logistics player," commented Sabrina De Filippis, CEO of Mercitalia Logistics. He said working together they will seek to build new terminals and create greater synergies to expand the freight transport logistics network. Critically, they also point out that the goal is to reduce the use of road transportation for cargo which will directly contribute to reducing emissions and improving the environment.
The agreement provides for the establishment of a new company jointly owned 51 percent by Mercitalia Logistics, FS Italiane Group's Logistics Business Division. MSC through a subsidiary MEDLOG, which specializes in intermodal transport and logistics, will hold 49 percent of the new company.
The collaborative effort will create new terminal capacity based on the development of maritime intermodal traffic, to and from Italian ports. It will also seek to improve the quality of services and provide a competitive alternative to road transport as well as on the Italy-Northern Europe axis.
According to the companies, these initiatives are part of the joint mission of Ferrovie dello Stato Italiane and MSC Group to support the development of the Italian economy through greater use of rail mobility.
They will look to increase the volume of goods transported by train by creating more effective connections between Italy's ports and terminals and the national network. They will also look to expand to European railway corridors, consolidating the integration of sea-rail-road transport systems.
This agreement is also seen as the next step in MSC's strategy of building its terminal, intermodal, and rail investments. Last month, MSC acquired an approximately 50 percent stake in Italo - Nuovo Trasporto Viaggiatori, one of Europe's leading private high-speed rail operators. Since its launch in 2012, Italo has grown to operate a fleet of 51 energy-efficient electric trains, connecting 51 cities across Italy and serving over 20 million passengers per year. FS and Italo combined account for most of Italy's cargo and passenger transport by train.
Diego Aponte, Group President of MSC Mediterranean Shipping Company, speaking about the Italo acquisition reported that the company's goal is to further develop sustainable modes of transport, for both passengers and cargo.
MSC acquired the shares in Italo from independent infrastructure investor Global Infrastructure Partners. They reported that GIP would hold the other approximately 50 percent interest in Italo along with co-investors which includes Allianz Group entities and funds managed by Allianz Capital Partners.