MSC has joined rivals CMA CGM and Hapag-Lloyd in announcing a substantial FAK (freight all kinds) general rate increase (GRI) from Asia to North Europe for 1 December.
It remains to be seen whether MSC's 2M Alliance partner, Maersk, will throw its weight behind the FAK hikes with its own increase.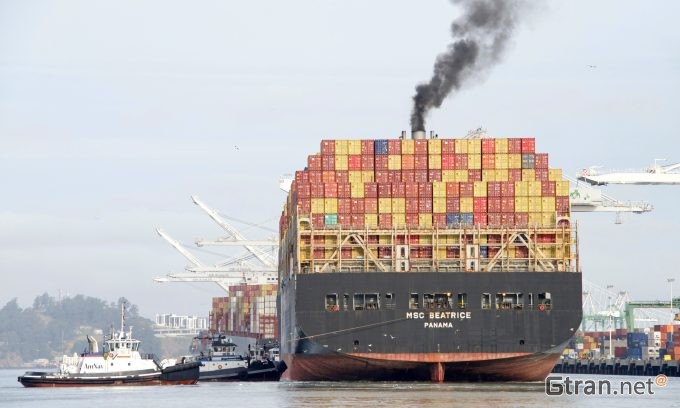 The Geneva-headquartered carrier advised customers it would increase FAK rates on the transpacific route to $962 per 20ft and $1,750 per 40ft, which is in line, both in quantum and start date, with the GRIs announced recently by CMA CGM and Hapag-Lloyd.
However, the 1 November GRIs on the route announced by carriers proved short-lived, according to the Ningbo Containerized Freight Index (NCFI) weekly commentary.
"Freight prices have fallen sharply after being briefly pushed up," it said yesterday, noting that the Asia-Europe market, including the Mediterranean trade, remained "weak" against a background of oversupply.
Indeed, over the past few days The Loadstar has seen several low fixed-rate deals to shippers direct from carriers, valid until January, which suggests they are attempts to capture market share ahead of the price rises.
Carriers must drive spot rates up sharply in order to give them a firm footing to negotiate new annual contracts for North European destinations in the coming weeks.
The impact of sub-economic spot rates, particularly on the Asia-Europe trades, has been reflected in the substantially reduced third-quarter earnings of the carriers that have published their financial results.
Moreover, several lines are expecting to record a fourth-quarter loss, despite still enjoying some comfort from higher existing contract rates during the period.
However, the initial feedback from 'sounding out' negotiations that have taken place so far is "not promising", according to a Loadstar carrier contact, who bemoaned the influence the spot indices now have on contract rate negotiations.
"Shippers are so well prepared these days, and they often have a spot index in front of them as we try and pitch our new rates," he said.
At Hapag-Lloyd's Q3 analyst earnings call presentation last week, CEO Rolf Habben Jansen said that, although it was "a little to early" to give an update on Asia-North Europe contract rate negotiations, he conceded there were some contract offers in the market that were simply unviable.
"At those levels, we will not close, because we are not going to close contract rates where we, for sure, lose a lot of money," he said.
Nevertheless, he expressed confidence that new Asia-North Europe contract rates would close above current spot levels – otherwise, he warned, more capacity could be taken out of the network.
Meanwhile, on the transpacific, although there is still some time before contract negotiations begin in earnest ahead of the traditional 1 May start, carriers will look to push up their FAK rates at every opportunity.
Hapag-Lloyd has also just announced a GRI between Asia and the US and Canada, raising rates by $800 per 20ft and $1,000 per 40ft for containers shipped from 1 December.