Maersk is aggressively fighting to regain market share in its liner business, as the performance of its 'rising star' logistics and services unit disappoints.
Loaded volumes carried by Maersk in the third quarter were up 5% on the same period of the previous year, at 6.3m teu, which also represented an 8.9% increase on Q2 liftings.
Interestingly, the carrier's liftings on its east-west tradelanes, where it cooperates with MSC in the soon-to-be-defunct 2M Alliance VSA, was up 9.3% year on year in Q3.
Indeed, there is mounting evidence of a strategy change in the carrier's ocean business – both in its pricing and charter market activity.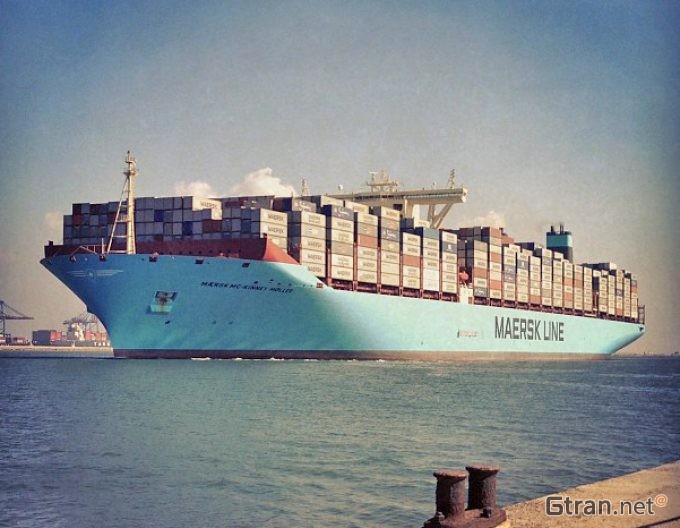 Several shipper and forwarder contacts have told The Loadstar that Maersk Spot Asia-North Europe rates are now one of, if not the, most competitive in the market.
And in the containership charter market, the past few weeks have seen Maersk emerge as one of the most active charterers, fixing more than 10 ships and expressing interest in a number of others that are becoming open.
London-based shipbroker Braemar reported this week that the Danish carrier had chartered the post-panamax 5,071 teu Seadream for four to seven months at a hire rate of $20,000 a day, as well as fixing the 4,360 teu panamax Kassiakos for three to nine months at $16,500 a day.
Vesselsvalue data suggests the Seadream fixture was either a re-let from Zim or the subject of an early termination agreement, as the Israeli carrier had the vessel under charter for a three-year period, commencing March 2021, at a daily hire rate of $35,500.
Maersk and its peers are able to take advantage of the steep decline in charter rates, and the number of relets coming onto the market as carriers negotiate early termination deals with shipowners.
However, broker contacts have told The Loadstar Maersk's vessel procurement division is currently the most active. One said: "We have been surprised in the interest shown by Maersk whenever tonnage looks like becoming open."
Meanwhile, during last week's earnings call, Maersk CEO Vincent Clerc said the performance of its logistics sector was "below our mid-term ambitions".
He added: "Clearly we are not pleased with this development," and that the company was intensifying its efforts "to find a path back to profitable growth" for the sector.
The logistics and services sector remains under severe pressure, with organic revenue slumping 22% in Q3, compared with the previous year, producing an ebit of just $136m, versus $258m in Q3 22.
However, it has continued to invest in its end-to-end services – today saw it begin to open seven new omnichannel fulfilment centres in Australia, enlarging its warehouse footprint almost tenfold.
However, while it grapples with returning its logistics sector to a higher rate of profit, Maersk's pricing and chartering activity indicates that it does not want to lose any further ground in its liner services as it prepares to go solo after the 2M is disbanded.
Since January, when it finally overtook Maersk to go top in the capacity rankings, MSC has widened the gap through its relentless purchase of second-hand tonnage and the constant delivery of newbuild vessels.
According to Alphaliner data, MSC's operating fleet is now some 5.5m teu, whereas Maersk has remained at its 'comfortable' level of around 4.2m teu.
Moreover, MSC has a huge orderbook of 1.5m teu, compared with the Danish carrier's 410,000 teu.
In fact, Maersk is in danger of being relegated to third place next year by CMA CGM, with its current capacity of 3.5m teu and its orderbook of 1.25m teu.