Ocean carriers aim to have at least 50% of their business fixed by way of annual contracts, which are generally agreed at significantly higher rates than volatile spot cargo, but that gap is narrowing.
According to an analysis by Xeneta, its long-term freight rate XSI index declined by 2.6% in October, and has fallen 62.2% in the past 12 months. However, the benchmarking firm has warned that the situation for shipping lines could "get worse before it gets better".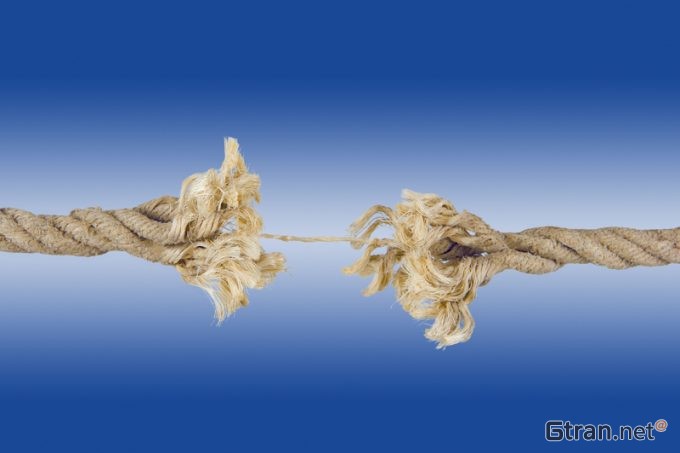 "Significant changes will come in the new year, following the tender season, when many shippers will be signing new contracts at lower rates than the ones they are replacing," said Xeneta market analyst Emily Stausbøll.
"I expect the storm to arrive in January, with an even more severe decline in the XSI than in 2023," she added.
Providing a few crumbs of comfort for carriers, Ms Stausbøll said she expected the picture to have improved by next May, although overall, she forecasts "a stormy time" for container lines in 2024.
Meanwhile, short-term container freight rates, which play an important role in long-term contract negotiations, remain under constant pressure on many tradelanes.
The Freightos Baltic Global spot index declined a further 7% in October, to $1,095 per 40ft, 12% lower than before the pandemic, in 2019, and the lowest recorded since April 2018.
Asia-North Europe October rates failed to recover from the substantial losses seen in September, with the FBX 11 component recording a further decline, for an average rate of $983 per 40ft.
Moreover, despite the substantial GRIs announced by carriers on the route for 1 November – underpinned by blank sailings, the introduction of winter schedules and, in the case of THE Alliance, a mid-November service loop suspension – market rates are still below breakeven levels.
Indeed, just this morning The Loadstar received an unsolicited offer from a Shenzhen-based forwarder, for Ningbo or Shanghai loading to Antwerp, Hamburg or Rotterdam, for shipment on the Ever Genius from Ningbo on 9 November,of $600 per 20ft or $950 per 40ft.
And Asia-Mediterranean rates are also under pressure, the FBX 13 value decreasing 14% during October, to $1,370 per 40ft, which is 4% below 2019 levels.
However, on the transpacific, the FBX 01 Asia to US west coast and the FBX 03 Asia to US east coast readings were described by Freightos research lead Judah Levine as "relatively stable" during October, declining by 8% and 9%, to $1,564 and $2,213 per 40ft respectively.
Interestingly, Asia-US west coast spot rates are 15% higher than in 2019, while rates to the east coast are 17% lower.
Elsewhere, on the transatlantic, spot rates from North Europe to the US east coast remained in the doldrums in October, the FBX 22 component at $1,045 per 40ft – a huge 48% below 2019 rate levels.
Announcing a raft of FAK (freight all kinds) price hikes on its headhaul transatlantic services for 23 November, CMA CGM said this week rates on the route had fallen to "unsustainable levels".