The three large US airlines posted strong revenue gains in their core passenger business for the third quarter, and although their cargo revenues contracted by a third, their division heads are upbeat on Q4.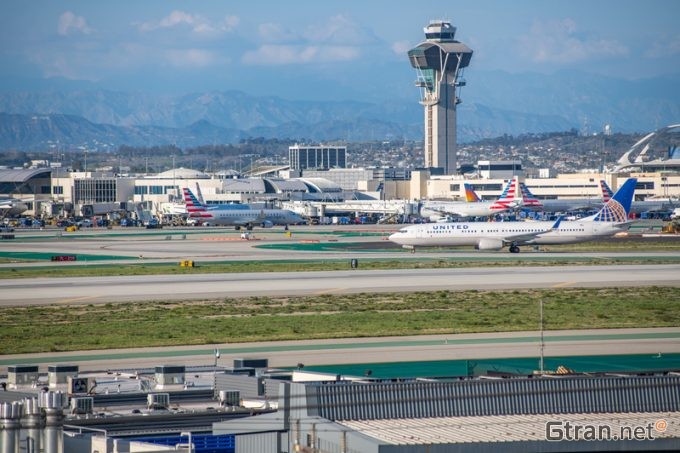 After Delta and United, American Airlines, the last of the trio to publish Q3 results, shows the lowest contraction in cargo revenue, a year-on-year decrease of 30.9%, to $193m.
In the first nine months of the year, AA Cargo revenue had dropped 36.8%, to $613m.
"We are clearly operating in a different market environment than we have been for the last couple of years," commented AA Cargo president Greg Schwendinger.
"Lower deck capacity continues to grow, driven by the increase in international passenger demand – great news for the wider industry – and demand continues to be relatively weak, as consumer spending transitions from products to services.
"I don't think it's a surprise to anyone that conditions have changed, but possibly the extent of the change has been greater than people hoped for."
AA overall operating revenues for January to September climbed 11%, to $39.76bn and despite the headwinds, Mr Schwendinger is upbeat on AA Cargo's performance and the outlook for the final quarter.
He said: "While top-line numbers reflect the challenging market conditions, we are really encouraged to be registering consistent share growth across our network and with our largest customers, and have recorded QoQ and YoY revenue growth which exceeds our peers. We look forward to finishing the year strong."
He stressed the high operational performance numbers, which help the division's focus on growing the value of its higher yielding premium products, adding: "We've doubled down on our efforts to support our customers and are using our expanded network to better meet their needs."
Meanwhile, Delta Air Lines' net income in Q3 reached $1.11bn, up 59% year on year, while adjusted operating revenues climbed 13%, to $14.6bn. But cargo revenue fell 36%, to $154m, which brought its tally for the first nine months of the year to $535m, down 33%.
United Cargo's Q3 revenue was $333m, 33% less than a year ago and, for the January-September period, revenues were $1.1bn, a decline of 36%.
Being the US passenger airline with the largest widebody plane fleet, United saw an increase in cargo ton miles, which rose 4.5% in the third quarter to 766m. Tonnage also increased.
United Cargo president Jan Krems said: "United Cargo set a record for quarterly tonnage with our strongest third quarter ever. We are seeing continued high demand in key sectors, including e-commerce, automotive and pharma. This has led to strong revenue performance in the third quarter, outpacing other US carriers by more than 70%."
And like Mr Schwendinger, he is upbeat on the coming months. He said: "Although year-over-year Q3 revenue was down 33%, it was up 18% versus Q3 19. Yields remain above 2019 levels, and we see yields stabilising in some areas. United has introduced additional transpacific flying and we are filling those flights. If current trends continue, we look forward to a strong fourth quarter."