December throughput at North Europe's container ports will fall significantly as a result of Golden Week holiday blanking programmes by carriers.
And there could be worse to come for terminal operators: the result of pending decisions to chop more capacity from the route to support huge 1 November FAK rate hikes.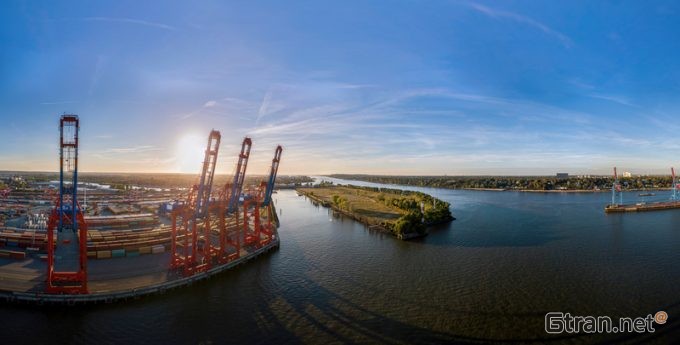 In fact, The Loadstar understands, a number of shipping alliance members are pushing for a radical overhaul of networks, including temporary winter season suspensions of some loops.
According to Drewry's weekly Cancelled Sailings Tracker analysis, ocean carriers are set to blank 67 major tradelane sailings over the next five weeks, to mitigate the impact of soft demand and stem freight rate erosion.
Between this week and the middle of November, carriers will cancel about 10% of their advertised sailings on the three main east-west headhaul routes – but with super-slow steaming and slidings, the capacity reduction will, in effect, be greater.
The Ocean Alliance has been the most aggressive grouping with capacity management, cancelling 23 sailings during the period, followed by THE Alliance with 15 blank sailings and the 2M with only seven.
According to the Drewry analysis, 52% of the blank sailings will be on transpacific eastbound loops, while interestingly, the most troubled tradelane, Asia-Europe, accounts for just 37%.
While carriers' transpacific blanking programmes appear to have succeeded in halting the slide in Asia-US spot rates, Asia-North Europe rates lost a further 10% last week, with the average sinking below $500 per teu.
And, based on the current market conditions, the container lines will be unable to persuade shippers to sign new annual contracts at substantially higher rates than spot.
Moreover, carriers are being obliged to waive existing long-term contracts in favour of short-term deals, as they come under severe pressure from their VIP customers.
Indeed, in today's Ningbo Containerized Freight Index (NCFI) commentary, the authors report that despite the already announced North Europe carrier blankings, "overall transport capacity was still surplus, compared to transport demand" and that rates had "continued to fall".
It was anticipated that the 10% week-on-week plunge in Asia-North Europe spot rates would at least slow during the Chinese Golden Week holiday, but that seems not to have been the case.
No doubt the carriers, announcing their circa-$1,800 per 40ft FAK rates last week, expected to take advantage of the lull in transactions to underpin those increases, but initial soundings suggest they may have fallen on stoney ground.
And, according to AGX, a Singapore-based collaboration platform for forwarders and importers, the Hapag-Lloyd-led FAK increases announced last week were received "without any impact", which does not augur well for their implementation next month.
Meanwhile, a number of the North European container hubs have seen their yard utilisation levels decline to 50% or 60%, and they could fall further if carriers decide to cut more capacity, thus ensuring an extended period of lean times for the box port industry.