Shippers want faster service and that will lead to more business for the railroad, Union Pacific CEO Jim Vena told analysts during the Morgan Stanley's 11th Annual Laguna Conference earlier this month.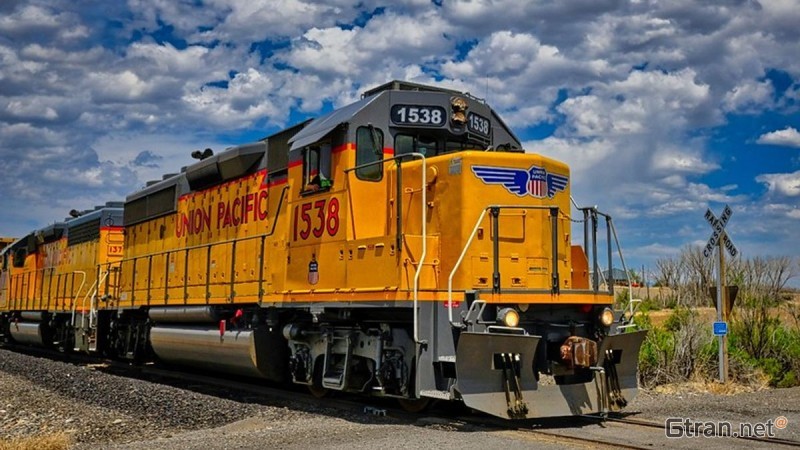 "To take 24 hours [off] a service that runs from Monterrey, Mexico up to Chicago is a big deal," Vena said, noting the operational shifts put Union Pacific and its partners in a good position to compete for volumes. The current run time between Monterrey, Mexico and Chicago is more than two days, according to Union Pacific.
The improved speed of the Union Pacific-Canadian National-Grupo México service narrows the gap between transit times offered through CPKC's Mexico Midwest Express, or MMX Service, launched in May. The MMX service offers a total transit time of 98 hours — or just over four days — from Chicago to San Luis Potosí, Mexico.
The faster travel times were the result of Union Pacific redesigning connections in San Antonio and removing dwell, Robynn Tysver, a spokesperson for the railroad, wrote in an email to Supply Chain Dive. Union Pacific reduced transit time on its route between Eagle Pass, Texas, and Chicago, which also led to faster service at its intermodal terminal in Laredo, Texas.
"Additionally, we reduced the transit time by increasing locomotive power and leveraging the advantages of our direct route between the border and Chicago," Tysver said.
Despite the route improvements, shippers using the Falcon Premium service over the past week faced some interruption as a surge in migrants arriving at the Eagle Pass border crossing led Union Pacific to temporarily embargo shipments moving through the gateway. The embargo was lifted on Sept. 23, according to an announcement on the railroad's website.
In the long term, the service seeks to capitalize the service seeks to capitalize on manufacturing growth spurred by nearshoring efforts driving shipments of automotive parts, food, home appliances, temperature-controlled products and general freight.
Who can move goods out Mexico the fastest isn't the only thing at stake, Vena noted during the investor's conference. It's also about securing business to ship to other points in the U.S. and Canada.
"It's not just the one lane, it's [what] you can offer," Vena said. "It's a great railroad … it's a great franchise and I think we win."