South Korean feeder operator CK Line is expanding its services into Indonesia and Malaysia and has ordered two 2,700 teu ships from CSSC Huangpu Wenchong Shipbuilding at $37m each.
South Korean shipyards were excluded from negotiations because their prices were more than 20% higher than Chinese shipbuilders. Also, the domestic yards are busy and could not offer delivery for the requested late-2025/early-2026.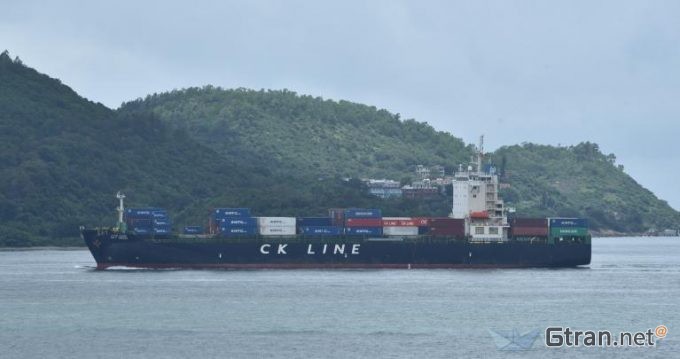 After delivery, the newbuildings will be the largest ships operated by CK Line, which is following compatriot peers HMM, Namsung and Sinokor in competing for market share in Indonesia and Malaysia.
Currently, the carrier is only involved in the market by buying slots from Namsung on the Asia New Express service jointly run with KMTC Line and Sinokor.
A CK Line representative said: "Our intra-Asia routes now focus on Vietnam and Thailand and, in order to diversify our business, we are preparing to establish new routes to Indonesia and Malaysia. As part of this strategy, we're placing orders for new ships."
Freight rates on South-east Asian routes are on the rise, especially for cargo originating in China. Volumes, which showed a sharp decline of more than 20% in July, rebounded in August against the backdrop of strong import volumes.
According to Korea Customs Service, container traffic between South Korea and eight South-east Asian countries reached 328,300 teu in August, a 2% increase from the 322,500 teu in the same month last year and is the first time in five months this route's cargo volume has seen positive growth. There was a 4% increase in March.
Also in August, container flows between South Korea and Indonesia was up 8% on the same month in 2022, to 46,500 teu, and between South Korea and Malaysia rose 11%, to 38,500 teu.
CK Line, ranked 66th among liner operators, operates 13 vessels, with capacity of 13,647 teu, four of which are owned. The vessel capacities range from 845 to 1,900 teu.