Yang Ming's chief executive Peter Su said in a press conference yesterday that the third quarter peak season this year was "disappointing" and the carrier has no expectations that 2024 will be any better.
Mr Su said that the economies in China, US and Europe remain bearish, which continues to affect consumer spending.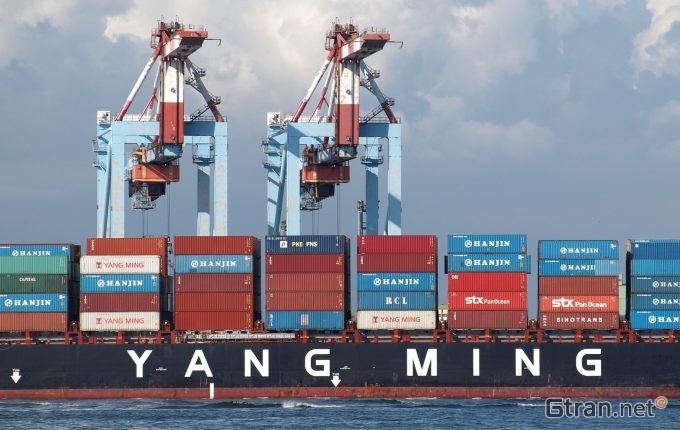 In Q2 23, Yang Ming incurred a $4.27m net loss, compared with a net profit of $1.93bn in Q2 22.
When asked about capacity adjustments, Mr Su replied that Yang Ming is studying how the company's service routes can be adjusted.
"The performance of each route in H1 23 was mixed," he said.
"The transpacific rates corrected faster in the first half of the year, but they also rebounded in Q3 23. China's pre-National Day holiday shipments were below expectations, and Q3 23 supply and demand in Asia were imbalanced.
"We're not optimistic about the traditional off-season in Europe and the US in Q4 23. only by observing the supply and demand trend can we adjust our routes. There are now 11 ships deployed on a route, when previously, there were 10 vessels on a route," he explained, alluding to the increasing use of slow steaming to soak up extra vessel capacity.
He pointed out that Q3 cargo volumes were higher than in H1 23, but downward pressure on freight rates persists because of the weak US and European economies.
"Even intra-Asia rates are falling because China's economy is weak, so the market needs further monitoring," he added.
In January, Yang Ming ordered five 15,000 teu ships at Hyundai Heavy Industries and these would be delivered in 2026, and added that the carrier's capacity would remain stable until then.
"We won't be having any newbuilding deliveries until then, and there are no plans to retire old ships.
"However, according to industry observations, if there is a shortage of labour and raw materials, the overall timing of newbuilding deliveries will be delayed, and the scrapping of old ships will be accelerated," he said.