Tata Group-owned Air India – in the midst of a massive fleet expansion – is devising new strategies to grab a larger share of air cargo trade as the emerging economy concentrates on manufacturing.
The airline has some 470 aircraft from Airbus and Boeing on order, with deliveries mostly scheduled to begin in 2025, which it estimates would quadruple overall belly cargo capacity at full-scale operations.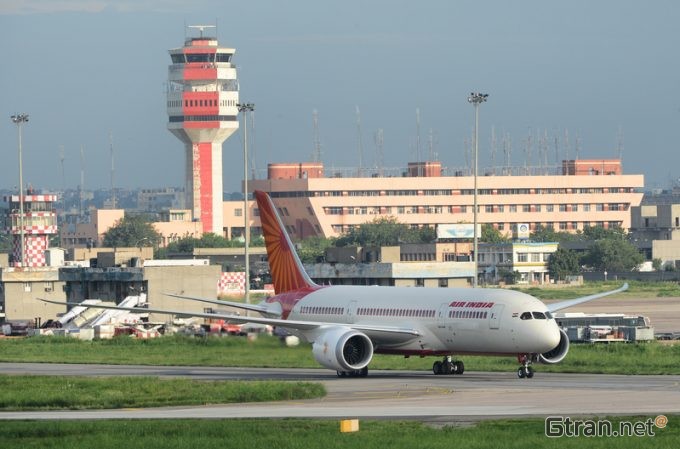 "The cargo division has made and is making several transformational changes to be more agile, responsive and integrated to the needs of the industry," the carrier told The Loadstar.
"The planned changes encompass several strategic, tactical, technological and commercial aspects of the organisation."
And this accelerated growth programme has been two-pronged.
Air India recently rolled out a bonded trucking solution to aggregate cargo from interior locations for connections out of Delhi, its busiest cargo hub.
The carrier said the road feeder network is already live on nine market points, such as Delhi-Mumbai, Delhi-Chennai, Delhi-Kolkata, Delhi-Bengaluru, Delhi-Hyderabad, Kochi-Chennai, Kochi-Bengaluru, Kochi-Hyderabad and Goa-Mumbai.
It aims to expand that network to some 200 lanes in a phased manner.
"Customers can book cargo seamlessly on Air India's cargo booking portal," the carrier noted. "We are looking at tie-ups with more service providers to build this mode [bonded trucking]."
Additionally, the carrier is foraying into a sophisticated temperature-controlled service for the Indian pharmaceutical industry, which has significant exports to major international markets. India is touted as a global pharmaceutical hub, a recognition boosted by recent covid vaccine developments.
To equip itself with the supply chain complexities involved in that vertical, Air India has partnered with Envirotainer, a Swedish firm specialising in in secure cold chain solutions for the shipment of temperature-sensitive pharmaceuticals.
Powered by 18 integrated sensors that monitor various metrics, the carrier said the cold chain offering would be able to transport cargo in an end-to-end direct operation fashion at temperature ranges defined by the shipper.
Air India also believes a larger wide-body fleet would allow better capabilities to handle palletised cargo, especially for direct connections.
"As we intend to develop our global hub operations out of Indian hubs, the wide-body will help us provide long haul transhipment connectivity, quickly and seamlessly" it said.
Currently, Air India has cargo connections in/out of some 40 international destinations and 38 domestic locations. And according to available data, the carrier commanded some 7% of Indian international airfreight volumes in Q1 (April-June) of fiscal year 2023-24.
Air India CEO and MD Campbell Wilson has previously noted that the Indian air cargo industry presented high growth potential with the government targeting 10m tonnes by 2030.
"Our network strength has been to provide direct connectivity between India and international stations, without having to go through any hubs," said the carrier.
"Given this strength and expansion of our capacity, our international volumes have been robust," it added.
In related news, Indian perishable cargo trade has seen strong traction in recent months. According to new data, mango exports out of Mumbai Airport saw a three-fold increase this season year-on-year, hitting some 4,700 tonnes. Of this, shipments to the US alone accounted for more than 2,000 tonnes.