Anticipating more containerised cargo imports and exports, the Vietnamese government will invest up to $1.7bn to build more inland container depots (ICD) by 2030.
According to 2021-2030 ICD Development Plan with 2050 Targets, recently approved by deputy prime minister Tran Hong Ha, having more ICDs will meet import and export demand, reduce logistics costs, shorten port cargo storage periods and improve handling capacity, as well as ensuring cargo safety.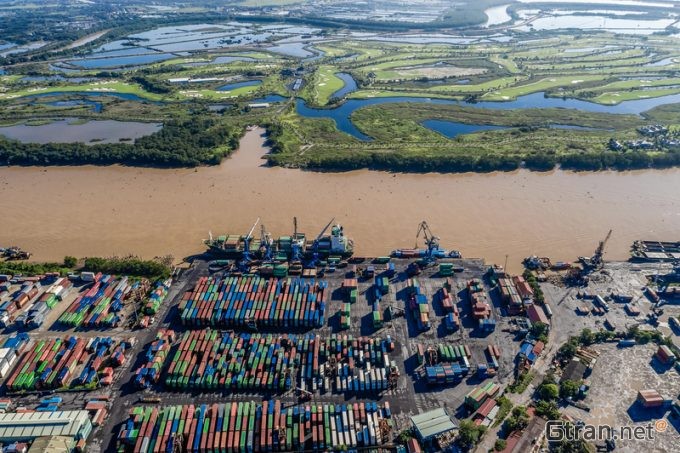 The plan estimates that, by 2030, ICDs in Vietnam will handle 17.1m teu annually, up from 11.9m teu at present. This accounts for about 25% to 35% of export and import container shipping demand.
Yearly, by region, the northern part of Vietnam handles 4.29m to 6.2m teu, the south 6.8m to 9.5m teu and central Vietnam handles around 1.4m teu.
In addition, the ICD development plan has secondary goals of alleviating traffic congestion in large cities and major ports, while developing areas such as Hai Phong Port in the north, Ho Chi Minh City in the south and Ba Ria-Vung Tai province. ICD development in major port cities is expected to take priority.
Vietnam has been a major beneficiary of the China-plus-one strategy, in which manufacturers seek to diversify production bases away from China, following Sino-US tension and Covid-related lockdowns in China. It has been estimated that Vietnam, with its low-cost business environment, has captured 10% of manufacturing activities.
In 2022, Vietnam's container throughput stood at 25.09m teu, up 5% from 2021. The growth rate was the slowest since the global financial crisis in 2009, as imports and exports were hit by lockdowns in China.
However, there are expectations that volumes will recover as the effects of the pandemic ease.