European road freight spot prices have dropped below contract rates for the first time in six years – with suggestions the floor has yet to be hit.
Hauliers told The Loadstar today they were recording further drops; one UK-based operator with services in northern Europe was informed "just this morning" that a further €150 had been cut from the rate of a job.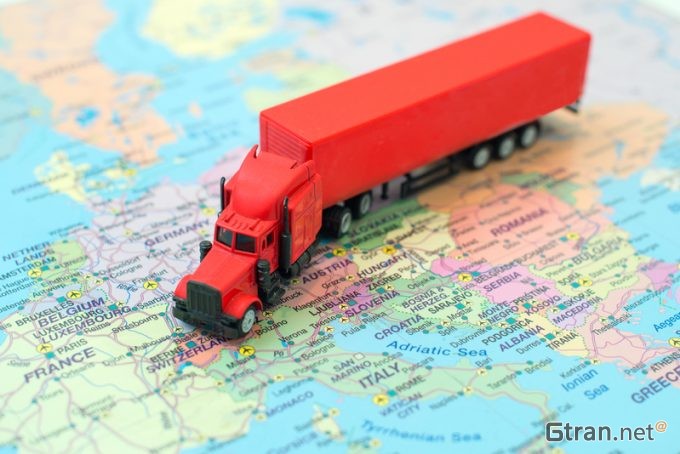 But the IRU has warned against the decline becoming a "distraction" from addressing problems – namely mass driver shortages – that have plagued the industry for decades.
Senior director for strategy and development at the UN body Vincent Erard said: "Fewer than 6% [of European truck drivers] are under 25 years old, while more than a third of those over 55 will retire in five to ten years.
"Over 1.2 million truck driver jobs could be vacant in five to ten years due to retirements alone. We must act to improve access, facilitate recruitment and enhance the profession's attractiveness."
According to its Upply x Ti x IRU index, the IRU has put contract rates for Europe as down 0.2 points, quarter on quarter, for the three months to July – although it noted that it remained up 2.8 points compared with the same period last year.
But on the spot side, things look a lot worse, with a 3.5 point quarter-on-quarter decline that has left the market 7.5 points down year on year, with economic perils flagged as a cause.
Given the situation in continental Europe, some hauliers suggested the UK's driver shortage could see something of a short-term reprieve, as some drivers eye the market as a possible route out of the struggles on the continent.
One UK haulier told The Loadstar: "It is unlikely EU hauliers will send vehicles over here, but never say never, as drivers from the eastern EU and Turkey and other non-EU countries will work for a lot less."
Sources said UK rates had held firm, one owner operator noting rates and volumes had remained "steady", even with supply for box work increasing as the drain fuelled by higher-paying Amazon work subsided, as the e-tailer's demand dropped.