Freighter capacity on routes between the UAE and China is being ramped up, following initiatives to strengthen trade and investment links.
In June, for example, a new agreement was signed between Beijing Daxing International Airport and the Dubai Multi Commodities Centre (DMCC), the UAE's largest free-trade zone, to become a model for global FTZs.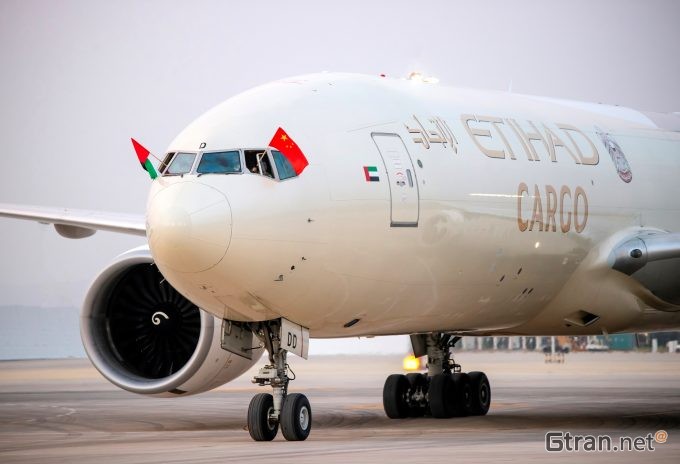 Trade analysts estimate that increasing commercial opportunities between the UAE and China will lead to bilateral trade reaching $200bn by 2030. Chinese exports to the UAE hit $53.86bn last year, according to the UN COMTRADE database on international trade.
Last month Etihad Cargo launched a service to Ezhou Huahu Airport, which opened in July last year. Local authorities claim it is a cargo-focused gateway with little passenger traffic.
The airport's plan is for 40 domestic freight routes and four international cargo routes by the end of the year, the first of the latter arrived in April from SF Airlines. Longer-term plans are for up to ten international cargo routes and 50 domestic routes by 2025, with an annual cargo and mail throughput of 2.45m tonnes.
Ezhou Huahu is in Hubei province, which produces agricultural goods like cotton, rice, wheat, and tea, as well as automotive, metallurgy, machinery, power generation, textiles, foodstuffs and hi-tech commodities. It has a 23,000 sq metre cargo terminal and a 700,000 sq metre freight transit centre.
Etihad Cargo's expansion to Ezhou follows the carrier's announcement that it had expanded its reciprocal block space agreement with SF Airlines to increase cargo capacity between China and the rest of the world via its hub in Abu Dhabi.
On Tuesday, Etihad launched an additional weekly freighter service to Guangzhou, bringing the total number of freighter services to mainland China to 10 a week.
In addition, Etihad carries belly cargo on 10 passenger flights a week to Beijing, Guangzhou and Shanghai, and road feeder services connect another 25 domestic Chinese locations.
The UAE is also seen as a critical pathway for China's Belt and Road Initiative (BRI) that seeks to connect Asia with Africa and Europe via land and maritime networks. The initiative has also been involved with large programmes for investment in infrastructure developments for airports.
During the latest round of meetings between Chinese and UAE officials on 15 August in Dubai, the UAE's Ministry of Economy reported that the two sides were "exploring new mechanisms to enhance trade cooperation, build new partnerships and provide support to exporters and importers to facilitate increased exchange of goods and services and enhancing the UAE's investments in the Chinese market".