Zim is pulling its ships out of the Asia-Australasia trades and joining a vessel-sharing agreement (VSA) with MSC.
The news comes after the Haifa-based carrier posted a $213m second-quarter net loss and reaffirmed its expectations of an ebit loss of up to $500m for the year.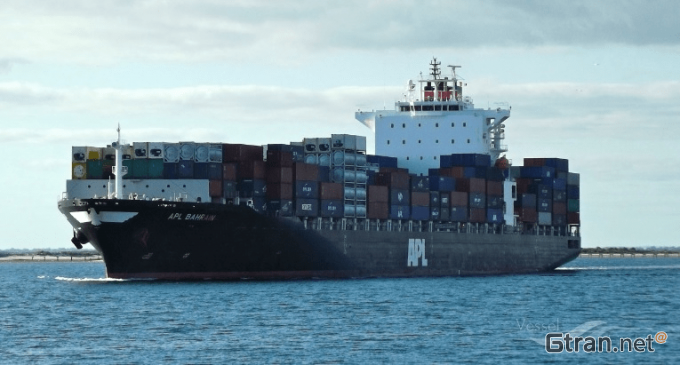 "The Israeli carrier is set to suspend all three of its Oceania-related services," said Alphaliner. That includes the Asia-Australia CAX, South China/South-east Asia-Australia TFX and Trans-Tasman N2A services.
As a replacement for the CAX, from October and subject to regulatory approval, Zim will join with MSC on its Panda loop, to be branded ZAX by Zim. The service will deploy seven 5,000 teu ships, with Zim contributing three.
Zim said it would replace its TFX and N2A loops with newly-branded ZAO and ZOX services, thus maintaining connections to New Zealand, which, although not officially /confirm/ied, Alphaliner suggests could be offered via slot charter agreements on MSC's Kiwi Express and Capricorn loops.
Zim is in the process of restructuring its network, and in June terminated its Asia-US west coast service.
The carrier believes the new Asia-Australasia VSA with MSC will strengthen its position in the region. Intra-Asia EVP Danny Hoffman said it was an "exciting new phase" for Zim.
He explained: "Our current Oceania services network will be restructured, in cooperation with MSC, to enhance reliability and strengthen our customer offerings."
Meanwhile, MSC said the VSA with Zim would "enhance" its Panda service, which, in addition to its Capricorn and Kiwi Express loops, would "continue to provide premium direct services between Asia, Australia and New Zealand".
Assuming Zim has decided to slot charter with MSC for its new ZAO and ZOX services, the carrier would need to find fresh employment for the ten 2,500-2,800 teu charter vessels that currently operate on the soon-to-be-discontinued loops.
It has been active in the sub-let containership charter market during the summer, successfully agreeing deals that reduced its charter party liability to shipowners. Alphaliner reported last month it was aware of five deals involving Zim-chartered vessels being sub-let, adding that there "could be more on the way".
The agreed deals included the 6,078 teu Zim Pusan, which the carrier has on charter until 2025 at a daily hire rate of $55,000, sub-let to Maersk for two to five months at $36,500 a day. The 23-year-old vessel's unexpired charter equates to some $30m of contracted revenue for its German owner, with the sub-let to Maersk making only a small dent in that hire liability.
Zim is currently the 10th-ranked container line, with a capacity of 584,000 teu over a fleet of 134 ships, the vast majority of which are chartered, and has a large orderbook of 38 long-term chartered vessels, with a nominal capacity of 306,000 teu.
The carrier topped Alphaliner's half-year capacity change table, with growth of 13.3% since January, narrowly pipping top-ranked MSC's 12.2% capacity growth.