Despite the prevailing gloom surrounding the air cargo market, Lufthansa Cargo continues to expand its intra-European network with more flights to and from its Frankfurt Airport hub.
CEO Ashwin Bhat has repeated the company's goal –"to build a European same-day and e-commerce network, and thereby establish Lufthansa Cargo as the leading European cargo airline and service partner in the market."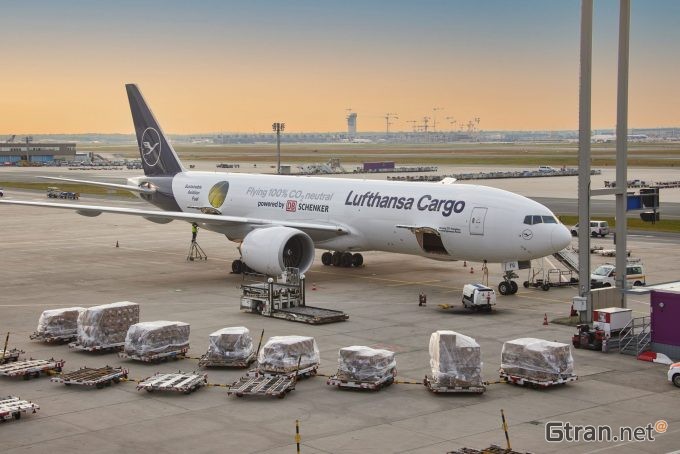 He added: "Complementing our B777F and belly capacity, we can now offer even shorter transport times within European and to selected medium-haul destinations."
Lufthansa Cargo put its third A321 freighter into service at the end of June and a fourth will join the fleet next month. The carrier offers more than 50 weekly flights on a schedule that includes providing Istanbul, Birmingham, Dublin, Tel Aviv, Cairo, Malta, Milan, Larnaca, Athens, Copenhagen, Algiers, Madrid, Casablanca, Algiers, Tunis and Erevan (Armenia) with a direct connection to its Frankfurt hub.
"Our destinations are constantly being optimised," spokesperson for Lufthansa Cargo told The Loadstar, and further adjustments and extensions to the short- and medium-haul route network, associated with the A321 fleet expansion, are planned.
"While e-commerce and same-day are relevant segments in this market, they are complemented by typical airfreight goods such as spare parts, pharmaceuticals and high-tech equipment – partly feeder shipments for long-haul and partly intra-European cargo," the spokesperson explained.
An A321F flight carrying Scandinavia-origin fresh fish and connecting with a Lufthansa B777 freighter or passenger aircraft leaving Frankfurt for long-haul destinations is one example of the carrier's transit cargo concept.
It said expanding its intra-European route network went hand in hand with Lufthansa Cargo's plans to establish Frankfurt Airport as a major e-commerce hub via two of its subsidiaries – logistics service provider heyworld and customs clearance agency CB Customs Broker.
"We want to make Frankfurt a leading location in this segment by offering holistic solutions for shipping, customs clearance, and onward transport of eCommerce shipments," said Mr Bhat.
Meanwhile, CB Customs Broker has announced a partnership with Georgi Handling to create a new e-commerce terminal at Frankfurt Airport's Cargo City South.