South Korean business group Dongwon is reportedly considering joining the race for control of flagship carrier HMM.
Local sources said Dongwon representatives had received an HMM takeover prospectus from Samsung Securities, which is administering the sale of a 57.87% stake held by state-controlled Korea Development Bank and Korea Ocean Business Corp.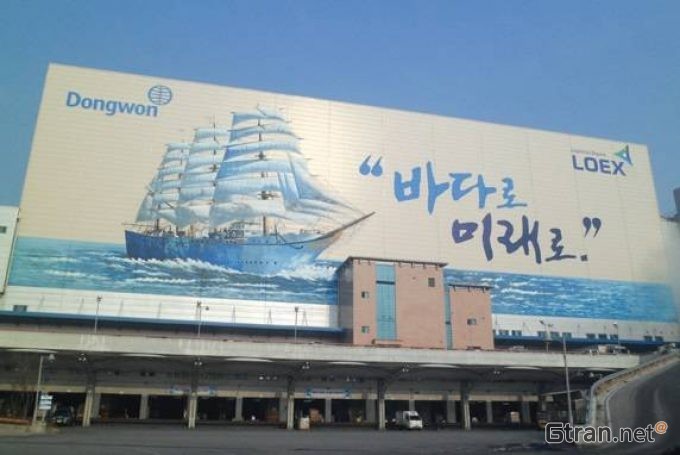 The tender was launched on 20 July.
Dongwon's core business is deepsea fishing and seafood processing, conducted through Dongwon Industries. But the group is also involved in 3PL services, with Dongwon Loex, and its Dongwon Pusan Container Terminal operates the West Container Terminal in Busan New Port.
The group is headed by chairman and CEO Kim Nam-jung, second son of founder Kim Jae-chul. Contacted by The Loadstar, a Dongwon official said: "We have not yet made a decision on the HMM bid."
South Korean media has speculated that Dongwon would need to work with another party, probably a private equity firm, to bid for HMM, as it does not have sufficient funds.
Poultry processor Harim Group, parent of South Korean shipping group Pan Ocean, is bidding for HMM, working with private equity firm JKL Partners, and Samra Midas Group, parent of HMM compatriot competitor SM Line, is also in the running.
As of 31 March, Dongwon Industries' cash holdings stood at around $370m, the prevailing view is that HMM's expected sale price is at least KRW5trn ($3.9bn), based on the valuation of the shares held by KDB and KOBC. Considering that HMM's average monthly market capitalisation recently exceeded KRW9trn ($7bn), the final sale price is expected to far exceed the $3.9bn, and could be as high as $10bn.
Media reports suggest the Dongwon group could work with its former financial services affiliate, Korea Investment Holdings. In 2002, founder Mr Kim divided his business empire, with eldest son Kim Nam-goo inheriting the financial services business and his younger brother Kim Nam-jung getting the fishing and logistics businesses.
HMM came under state control following a debt-for-equity swap in 2016, and the government now thinks it is time for the company to be released from state support.