To penetrate more lucrative tradelanes, ocean carriers are looking for vessel-sharing partners outside their main east-west alliances.
And with their services under financial pressure, container lines are redeploying tonnage to routes they believe can still make money, whether on a standalone basis, by vessel-sharing or, in the first instance, with slot purchases.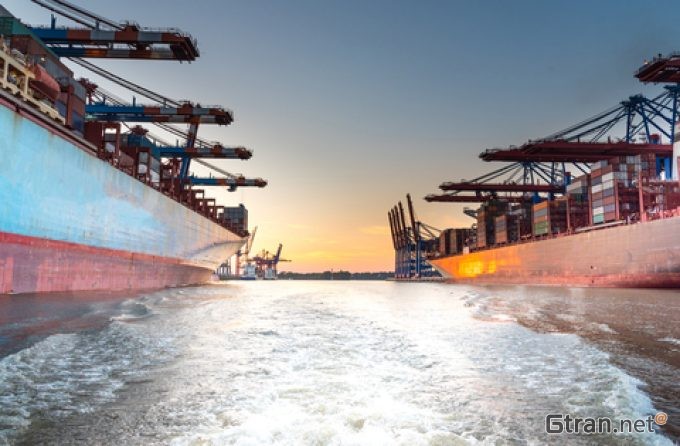 In turn, the carriers will look to cut back on their commitment to east-west trades that are heavily exposed to the volatile spot market.
However, the lines are unlikely to keep shippers on new routes in the longer-term without operating any of their own tonnage, given the commercial disadvantage of the lack of operational control, something that can be exploited by the other operators.
Nevertheless, with shipping alliances about to be shaken up by the demise of the 2M – increasingly looking as though it will happen sooner than the official expiry date of end-2024 – in the interim, carriers are jockeying for new financially strong lines to partner with on other trades.
Indeed, next month Ocean Alliance member Cosco Shipping and subsidiary OOCL are launching a weekly Europe-east coast South America service with THE Alliance member ONE, enabling the Japanese carrier to tap into a trade where it has not had a presence.
Dubbed the ESE2/EEX/LUX service, respectively by Cosco, OOCL and ONE, the first sailing will be from Montevideo on 16 September by the Cosco-operated, 2003-built, 4,051 teu Xin Nan Tong. The full rotation will be: Rotterdam-London Gateway-Hamburg-Antwerp-Lisbon-Algeciras-Santos-Paranagua-Montevideo-Buenos Aires-Itapoa-Paranagua-Santos-Rio De Janeiro-Algeciras-Rotterdam.
According to Alphaliner, the forward schedules of the new service confirm Cosco and OOCL as vessel operators, with ONE yet to commit tonnage to the eight-vessel loop.
The three carriers are all targeting high-yield, time-sensitive refrigerated cargo from South America to Europe, which has clearly been identified as under-provided for by existing services, which include Cosco and its tonnage cooperation with Hapag-Lloyd and CMA CGM on their respective SWX/Eurosal XL/EWX offerings.
"South America has always been of strategic importance to our global network," said ONE MD Yu Kurimoto, adding that the new service represented "a significant step in meeting the needs of our customers in this important region".
Meanwhile, Cosco claimed the "fastest" transit time of the service, of 12 days between Algeciras and Santos, would enable a "more precise" delivery of product to Europe. And OOCL flagged up the "attractive transit time" of 16 days from Rio De Janeiro to Rotterdam.
Alphaliner added that the two wayport calls at Algeriras would enable transhipment to other Mediterranean ports, and noted that the new service would be the first direct connection between Lisbon, Portugal and the South American east coast.