Booming e-commerce volumes have seen cargo airlines expand their networks out of India in recent years.
And new data on Amazon's 'Global Selling' platform that showcases made-in-India products reveals just how the market has grown.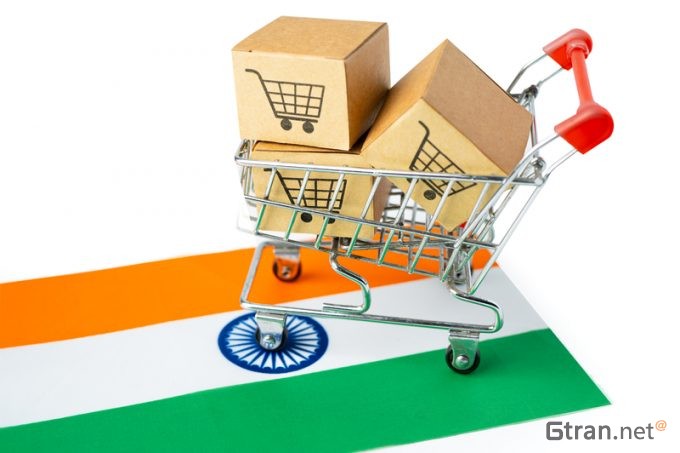 According to Amazon, by gaining more than 125,000 Indian exporters since its launch in 2015, the platform expects cumulative sales to hit some $8bn this year – and the online shopping giant estimates the Indian market will hit $20bn by 2025.
"The programme is seeing remarkable momentum," said Bhupen Wakankar, director – global trade at Amazon India. "Our focus remains on removing pain-points associated with running an export business, and we have reduced the average go-to-market time for entrepreneurs exporting to the US by 35% in the past two years."
Amazon claimed the marketplace had seen heightened demand for Indian goods from some 18 global markets, most notably the US and UK, giving rise to so-called 'dual sourcing trends' in larger economies.
Naman Jain, business head at Delhi-based Linen Home, said: "We initiated exports to the US through Amazon in 2017 and, following a positive response from customers, we swiftly expanded our product line. Our business on Amazon Global Selling doubled last year and we have experienced even higher demand in recent months."
Narayan Tatu Rane, India's minister for micro small-to-medium enterprises (MSMEs), said there had been considerable policy reforms and other forms of government support for the MSME industry to make India "a global export powerhouse".
The Delhi region alone saw some 20,000 sellers join the platform, and to meet the demand, Amazon recently established a dedicated freighter service partnership with Bangalore-based all-cargo airline Quikjet.
Amar More, CEO of Mumbai-based Kale Logistics Solutions, told The Loadstar: "A logistics e-marketplace not only connects just buyers and sellers, but also does backward and forward integration by connecting exporters/importers with other logistics service providers, thus catapulting the Indian e-commerce industry to the next trajectory."
Another e-commerce push has come from Maersk's "one-country, one-price" fulfilment offering for India's SME online sellers, which Maersk (India) sources claimed, had elicited a strong response. A company official told The Loadstar: "We are struggling to reach out to all enquiries."
Meanwhile, sensing the express trade potential out of India, Air Tanzania is the latest carrier gearing up to start a cargo service from Mumbai to African destinations, after taking delivery of its first dedicated freighter, a B767-300, a month ago.