Air cargo trade out of India is navigating demand shocks from the US and Europe, while it is also facing domestic challenges, in the form of taxes and poor infrastructure.
But Indian players generally believe the downturn is short-lived and a resurgence of volumes is near, as the emerging market is poised to expand. According to data released by the Airport Authority of India (AAI), international air freight volumes in/out of the country for fiscal year 2022-23 slipped 5% year-on-year to 1.9m tons, and indications are that slower trends have continued into the current year.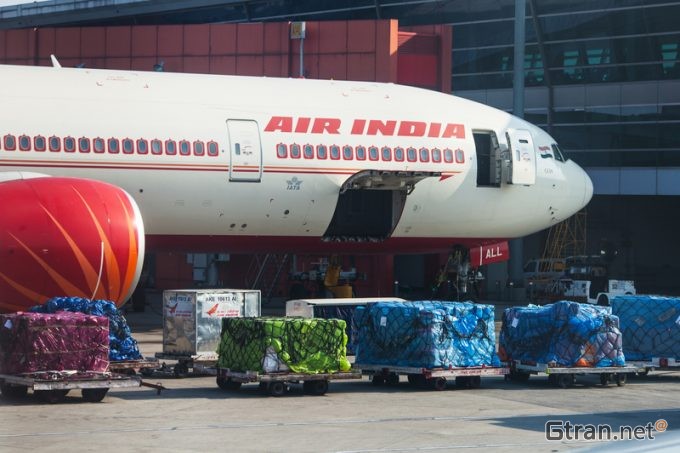 "As the world continues to overcome the challenges posed by the Covid-19 pandemic, various sectors, including air cargo, are experiencing a transitional phase," Mahesh Fogla, executive director at Mumbai-based 3PL Patel Integrated Logistics, told The Loadstar.
"Air cargo, being closely intertwined with the global economy, is well-positioned to rebound and capitalise on future growth opportunities.
"Despite a relatively small share of the (global) freight market, comprising only 1%, there is ample room for growth," Mr Fogla added.
Vipin Vohra, chair of Delhi-based freight forwarder Continental Carriers, said the demand pressure has impacted domestic airlines' cargo plans for the near term.
Mr Vohra, who heads the aviation committee at PHD Chamber of Commerce and Industry, also said SpiceJet's SpiceXpress has scaled down its cargo fleet to three, of which only one is currently active, while its peer IndiGo seems to have adopted a "cautious cargo consolidation" approach.
Mr Fogla noted some obstacles standing in the way of Indian air freight market expansion, with the absence of a countrywide, uniform tax structure for aviation turbine fuel (ATF) prices highlighted as a major irritant.
"By advocating for the inclusion of ATF within the Goods and Services Tax (GST) regime, efforts can be made to standardise tax rates across states in India," said Mr Fogla. "This harmonisation of tax rates would lead to enhanced operational efficiency and reduced costs for air freight players."
GST is a value-added tax levied on goods and services, which was implemented in July 2017 to eliminate the cascading effect of multiple taxes on supply chains. But some cost components continue to be outside of this mechanism.
The abolition of GST exemptions for ocean/air freight charges last October sparked considerable pushback from industry groups across the spectrum. But the pressure has so far proved futile. An 18% GST is levied on air freight rates.
According to Mr Vohra, India also needs to develop long-contemplated air freight stations, modelled on how cargo moves in other countries, such as Hong Kong, meaning cargo palletisation is done off-site, with airports operating as mere transit points.
More digitisation and reforms at the customs level are also critical to tightening supply chain costs, Mr Vohra noted.
"We are bullish on the market potential, but our airports should gear up adequately to handle anticipated volume surges," Mr Vohra told The Loadstar.
While agreeing that Indian exports have cooled due to global economic sluggishness, Kale Logistics Solutions CEO Amar More noted a near-3% increase in exports to the US in the last fiscal year. But he said the GST levy is a squeeze on shipper profitability. "There is an overall inefficiency that is pulling the competitiveness of Indian exporters," Mr More told The Loadstar.
Meanwhile, according to industry sources, Tata Group-owned domestic carrier Air India is going ahead with a plan to buy five freighters, reportedly from Airbus. An announcement is expected shortly, sources said.