CMA CGM has settled on orders for 10 24,000 teu ships at Yangzijiang Shipbuilding, a month after The Loadstar reported that the French carrier was in serious negotiations with the Chinese shipbuilder.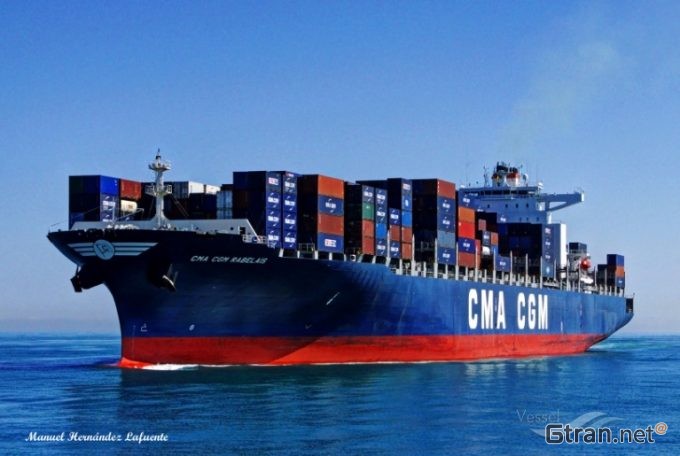 While CMA CGM has not officially commented on the order, on Monday, Yangzijiang CEO Ren Letian announced that the shipbuilder had won orders for 10 LNG dual-fuelled 24,000 teu ships. These vessels, priced at around $250m each, are expected to be delivered between 2025 and 2026.
In April, CMA CGM commissioned 16 ships, including six 15,000 teu methanol-propelled vessels, at the China State Shipbuilding Corporation group. The transaction was widely viewed as a state-to-state deal, as CMA CGM chairman Rodolphe Saadé signed the contract while he was among a delegation that was part of French president Emmanuel Macron's state visit to China.
CMA CGM's head of energy transition, Farid Trad, stated at a recent industry conference that amid an industry-wide drive to achieve carbon neutrality by 2050, the liner operator's newbuildings, will be dual-powered with alternative fuels. These new ships gradually replace older vessels that still run on conventional fuel oil.
Farid said that CMA CGM will order ships running on all types of suitable alternative fuels, as management believes that no single fuel is superior.
He said: "We believe that there's no one solution. The needs for shipping are so massive that we need to work on LNG, biofuels and methanol."
CMA CGM already has 24 methanol-powered large container ships on order, including the aforementioned six vessels and a dozen 13,000 teu vessels at Hyundai Samho Heavy Industries in South Korea.
The third-largest liner operator now has around 3.45m teu of in-service capacity, with 106 ships of 1.15m teu under construction. CMA CGM's orderbook is the third largest, behind MSC and COSCO. According to the French group's 2022 annual report, it has invested $10.2bn to build 77 LNG-powered containerships, with 32 delivered so far.