Maersk is preparing for its divorce from 2M Alliance partner MSC with a fresh order for six dual-fuel methanol-ready 9,000 teu vessels.
The Danish shipping group now has 25 'methanol-enabled' vessels on order, which, chief infrastructure officer Rabab Boulos said represented "another step in the green transformation of our fleet".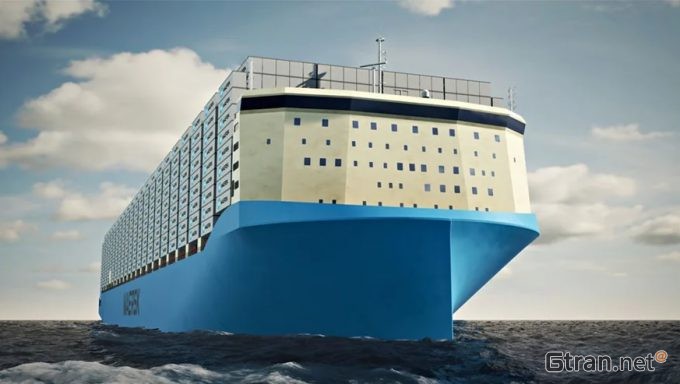 Nevertheless, with the end of its vessel-sharing agreement with MSC, according to many industry observers likely to come earlier than the official expiry at the end of 2024, Maersk must expand its fleet or risk conceding market share on routes where it cannot compete on service frequency.
"Methanol is gaining traction as a shipping fuel largely because of new regulation at the IMO and in Europe," says a new paper from specialist clean energy financial services firm Longspur Research.
"There are now over 100 methanol-fuelled vessels in operation or on order, with containerships dominating new orders," added report author Adam Forsyth, head of research.
Indeed, recent orders by Evergreen, CMA CGM, OOCL and HMM have been for dual-fuelled vessels that can run on both low-sulphur fuel oil and methanol.
Meanwhile, Mr Boulos also focused on the versatility of mid-sized ships in Maersk's role outside the 2M. He said the size and design of the ships would make them "very flexible, from a deployment point of view" and "allow these vessels to fill many functions in both our current and future network".
However, the ships, to be built by China's Yangzijiang Shipbuilding Group, will not be delivered until 2026 and 2027, and the carrier will still require prompt tonnage to replace MSC vessels if it is to operate successfully on a standalone basis post-alliance.
In a comment piece for The Loadstar last week, Daniel Richards, associate director at Maritime Strategies International, suggested Maersk would need to boost its fleet of mid-sized vessels. He said: "Unless Maersk partners with other lines, it will need to replace MSC ships to maintain port coverage and market share. These are likely to be smaller mid-size units."
And Maersk appears to be shying away from any new formal vessel-sharing agreement. CEO Vincent Clerc made it clear during last month's Q1 earnings call that the carrier was not looking to join another alliance, and that he regarded the sharing of space on ships as a negative for Maersk's aspirations to become a global integrator.
"You have the disadvantage of being a 3PL, of having half of your customer promises riding on somebody else's ship," said Mr Clerc, alluding the reason why Maersk decided to end the 2M partnership.