Wrapping up a year of political back and forth, Cosco Shipping Ports has finally purchased a minority stake of just 24.99% in HHLA's new Container Terminal Tollerort (CTT) in Hamburg.
Cosco had initially sought a 35% share in CTT and, although HHLA was happy, the German authorities stepped in to prevent the deal, on the grounds that giving Cosco – and by extension, the Chinese government – a controlling stake in a Hamburg terminal would be a strategic liability.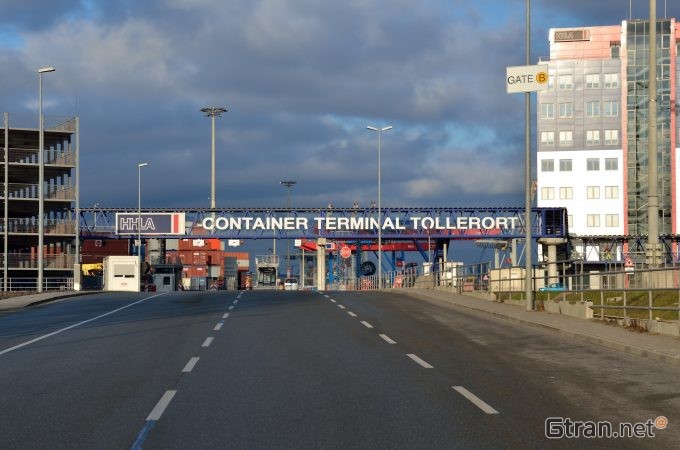 Indeed, Robert Habeck, German economy and climate minister, last year called for "no more naivety" in dealings with Beijing, adding: "We cannot allow ourselves to be blackmailed… if [the Chinese market] were to close… we would have extreme sales problems."
However, Axel Mattern, Port of Hamburg CEO of marketing, saw things differently.
"We want to do business, not politics," he said. "We need, and have so far had, good relations with the Chinese in trade, transport and logistics, which helps both sides understand and learn from each other better."
Following intervention from German Chancellor Olaf Scholz, Hamburg struck a compromise, selling Cosco 24.9% of the terminal, but though this was agreed last October, the German Federal Office for Information Security intervened in April, on the grounds that CTT is critical infrastructure and the deal needed toi be be reassessed.
Cosco Shipping Logistics quietly sold a 30% stake in the new Duisburg Gateway terminal last June, a development that "…was not kept secret, but neither was it actively communicated", Duisburger Hafen spokesman Andreas Bartel told The Loadstar.
"No company or other institution from China is involved in the port of Duisburg or its infrastructure, which are exclusively owned by the state of North Rhine-Westphalia and the city of Duisburg," he added.
European governments have been wary of "a potential compromise of strategic assets" by China since the 2015 purchase of a controlling 51% stake in Piraeus, Greece's largest port and the Mediterranean's second-largest, which increased to 67% some years later.