Maersk is "seeing significant value" in raising its India-Gulf network profile, as cargo volumes steadily grow on the strength of a government-to-government free trade agreement.
The India-UAE FTA, inked in May 2022, aims to boost two-way trade to $100bn in five years.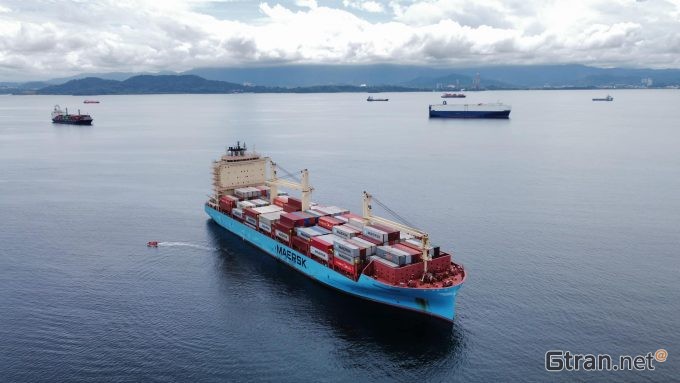 The Danish carrier has expanded the market reach of its regional loop, the Shaheen Express, with a direct call at Sohar Port in Oman. The upgraded port rotation is Jebel Ali (UAE), Mundra and Pipavav (India), Jebel Ali and Sohar.
The weekly connection began in November, using two vessels of 2,800 teu capacity.
"Oman is an extremely important market for us," said Christopher Cook, Maersk's MD for UAE, Oman and Qatar. "In recent times, we have seen increased demand from our customers."
He added: "The improved transit times, combined with the reliability of the Shaheen Express, would render predictable ocean transport solutions to customers, which will help them plan their supply chains better, optimise inventories in line with operations and meet demand from the market."
By adding the Sohar call, Maersk is especially betting on Omani chemical and industrial exporters moving goods to India, as well as more transhipment opportunities for its other markets, including Karachi, Kolkata and Nhava Sheva and Port Said and Sokhna in Egypt.
Previously, Maersk was mostly using third-party feeder capacity to cover regional trade on the India-Gulf corridor. Last month, the carrier announced an improved Middle East-West Africa routing, branded Al Maha, to replace the ME3 and ME4 services it had run on this tradelane.
Deploying a fleet of seven 8,500-teu ships, the Al Maha rotation is Port Tangier, Port Said, Jeddah, Salalah, Jebel Ali, Doha, Dammam, Jubail, Jebel Ali, Duqm, Salalah, Jeddah, Port Said and Port Tangier.
"Our ambition is to play a significant role in the economic growth and development of our customers as well as the economies we operate in," said Bhavan Vempati, Maersk's head of regional ocean management for the Indian Subcontinent, Middle East and Africa.
Rival container lines have also invested in new regional connections to tap into the growing demand on the India-UAE tradelane being propelled by FTA advantages. Singapore-based ONE recently launched the India-Gulf service, with stops at Jebel Ali, Mundra, Hazira and Nhava Sheva.
But the trade expansion is not enough to keep freight rates at a steady or respectable level, as more supply has entered the market. According to freight forwarder sources in Mumbai, average export booking rates from Nhava Sheva/Mundra to Jebel Ali are abysmally low, at $70 per teu and $140 per feu. Rates on the return leg are no better, either, hovering at $70 and $100, respectively, sources said.