Eastern Airlines, which had intrigued the market with its decision to 'semi-convert' some 30 777s, appears to be re-focusing on passengers instead, with major restructuring under way.
While the company has not responded to requests for comment on its strategy, both its key cargo executives have left the carrier.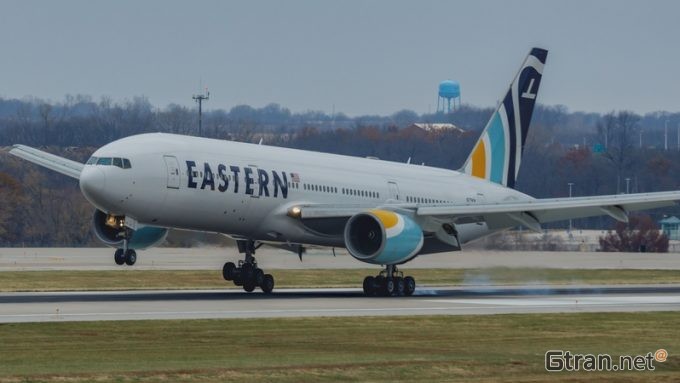 Chief commercial officer Ken Johnson, a former Atlas Air veteran, has left, as has Mike Duggan, director of international cargo business development.
Eastern had struggled to get certification for its unique 777 conversion plans and, with current market conditions, it seems unlikely it will now push ahead with them. One US source close to the carrier said: "I don't think they know what they will do with the 777s now.
"only Mike and Ken knew what they were doing in cargo. I suspect they will probably focus on the passenger charter market.
"I don't know if the freighter plan is a dead duck, but it will take a long time to come to fruition – and I don't know when, or if, it will happen. Who would spend a lot of money on aircraft in this market environment?"
Eastern Air famously signed up Flexport as its launch customer in February 2022 for a multi-year contract – but this is thought to have lapsed – the source commented: "Eastern missed the boat."
The proposed conversions would have suited e-commerce traffic as there would have been no large cargo door on the 777s – and as we all know now, Flexport itself is focusing on e-commerce deliveries. No doubt Flexport's enthusiasm for the project – or more capacity – could be instrumental in whether Eastern decides to continue.
But the signs suggest not. In April, Eastern's CEO of four years, Steve Harfst, quietly resigned to be replaced by Brian Randow, a private jet and charter specialist, joined by new CCO Steve Kasteler, who worked with him at charter airline iAero, formerly Swift.
And, last month, it was revealed that Eastern was in the process of buying charter operator Hillwood Airways, which has four 737-700s, one of which is a cargo/VIP-passenger combi. It is moving its HQ from Wayne, Philadelphia, to Kansas City, where it will merge with Hillwood, expected to provoke more staff losses.
"There will be a lot of natural wastage among staff that do not want to relocate. Everything is changing – it's really a whole new airline."