Transpacific spot rates from Asia are set to spike as a consequence of industrial action at US west coast ports and Panama Canal draught restrictions.
And the prospect of a lengthy period of labour unrest at the ports will accelerate the coastal shift of cargo to the US east and Gulf coast gateways.
However, the largest ships deployed on the Asia to US east coast Panama loops are facing new draught restrictions at the neopanamax locks. This will see vessels obliged to transit the waterway with significantly reduced load factors.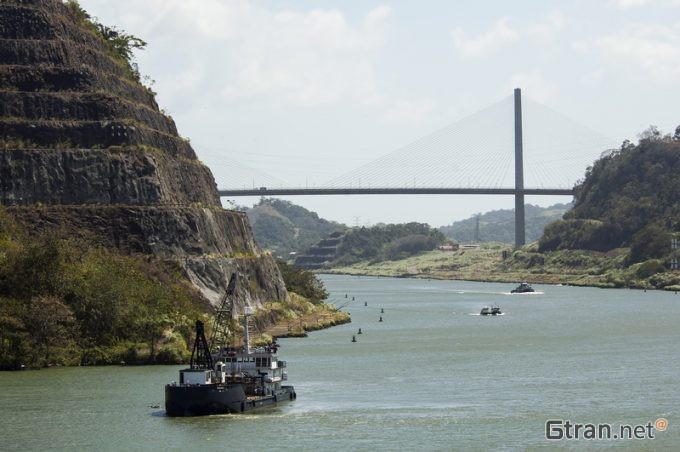 Several carriers implemented surcharges from 1 June and there are rumours of specific GRIs being announced for transpacific Panama Canal loops.
"The Panama drought season is causing draught issues in the canal, reducing the Panama string capacity," said Maersk, while Hapag-Lloyd said lower water levels in the two lakes feeding the canal were causing "severe restrictions on vessels".
Ocean carriers will have to consider downsizing vessels deployed on the Asia-US east coast Panama Canal loops, but voyages with smaller tonnage could lose money unless the lines are able to raise rates substantially.
Their other option could be to route more Asia-USEC strings via the Suez Canal, which would also cost more, due to the longer transit. According to eesea data, a pro-forma round-trip for a Panama loop takes 77 days, compared with the 84-day average for a Suez Canal routing.
Via Suez would mean unrestricted vessel utilisation levels, however, and carriers would also be able to soak up more surplus capacity as extra ships would be required on the loops.
One carrier contact told The Loadstar Panama Canal draught restrictions were becoming "a nightmare" for the line's cargo planners.
"We're having to err on the conservative side with our load plans as we can't be sure if there will be any further draught restrictions," he said.
Meanwhile, the Panama Canal Authority (ACP) confirmed that last month was the driest for more than 70 years, and there was growing concern that the drought would worsen with the return of the El Nino climate phenomenon later this year. According to scientists, this could bring unprecedented heatwaves and cause global temperatures to soar.
Nevertheless, there has been some recent rainfall in the region, which has enabled ACP to defer the 13.41 metre (44ft) maximum draught restriction for vessels transiting the locks from the previously advised start of 30 May until 13 June. But the restriction will reduce to 13.26m (43.5ft) on 25 June.
At present, ACP has not announced any further restrictions, but said: "ACP will continue to monitor the level of the Gatun Lake and announce future draught adjustments in a timely manner."