June is bearing few surprises for container shipping, with demand continuing its inexorable downward correction.
In its latest XSI report, Xeneta's index of rates is down by 42% year on year, May marking the ninth consecutive month of dropping rates.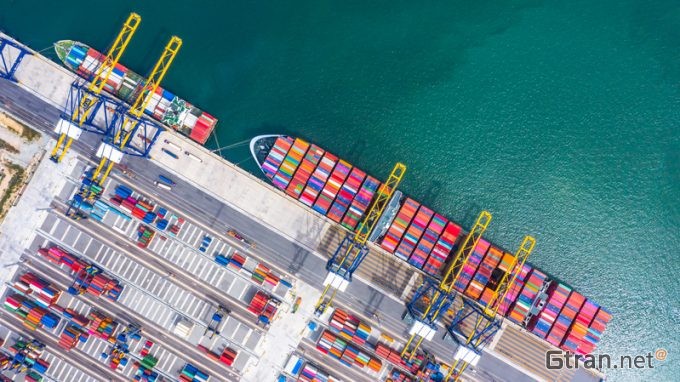 And long-term rates fell 27.5% last month alone – prompting Xeneta CEO Patrik Berglund to say that "collapse" was the only appropriate descriptive word.
"This is the largest drop we've ever experienced on the XSI, which charts real-time global rates developments, and it paints a bleak picture of the state of the industry," he said.
"The main driver is the fact that May marks the point when 12-month contracts in the US come to a conclusion and new agreements come into force. These reflect the reality of today's subdued markets, so are priced much, much lower than their predecessors.
"The impact of that on the wider industry is there for all to see."
Casualties of the first quarter included Zim, back in the red this month with a loss of $58m, while CMA CGM, unveiling its 64% drop in pre-tax earnings this week, gave the ominous warning that Q1 could be its best as the industry's revenues "continue to return to normal".
FourKites is reporting congestion in Chinese ports, the main contributing factor in last year's sky-high charter rates, is down 62% year on year, as of today.
Glenn Koepke, GM of network collaboration at FourKites, predicted: "Volumes will pick up in Q3 and Q4, but at this pace, will be lower than 2022, which should equate to an easing of delays and available capacity heading into peak trade seasons.
FourKites also anticipates more re-shoring from China, which will introduce new dynamics into the industry.
"China will always be a dominant player in global trade – however, we have seen many shippers look to South-east Asia, India and Latin America as alternatives, while still keeping Chinese suppliers for the local market," said Mr Koepke.
The 'normalising' of port congestion can hardly account for the dropping rates by itself, however. Evergreen president Eric Hsieh seemed to attribute far greater importance to the Russia-Ukraine war.
"If the war ends, we expect cargo volume in H2 will be better than in H1. Freight rates depend on supply and demand," he said yesterday.
And Alphaliner said this week: "On the cargo front, the news remains grim, with continued depressed rates and volumes on many key routes. Carriers are, one after another, announcing fast-deteriorating financial results for the first few months of the year, with at least two seeing the return of red figures.
"Financial prospects for the rest of the year remain generally highly uncertain for most carriers."