Super slow-steaming is taking some of the pressure off ocean carriers as they absorb newbuild ULCVs into existing service loops, but their equipment surpluses are proving to be more of a challenge.
Carriers faced with huge storage bills from depots, for their mountains of empty container stocks around the world, are looking to retire ageing owned containers to the second-hand market and return as much equipment as possible back to leasing companies.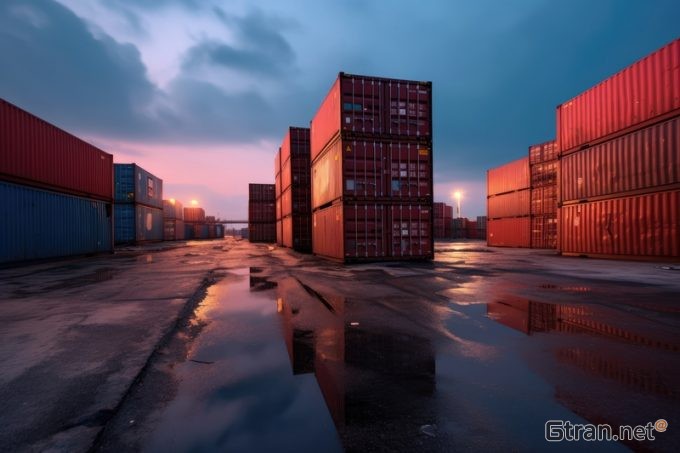 But both strategies are taxing the skills of their equipment controllers as the second-hand market is itself swamped with surplus equipment, while the leasing companies enjoy an average for unexpired lease agreements of about five years.
While chronic port congestion soaked up an estimated 15% more tonnage during the high demand periods of 2021 and the first half of 2022, a vicious circle of landside congestion, full depots and oversubscribed empty stacking areas on terminals stymied the repositioning flow of containers back to Asia.
To overcome this artificial shortfall in equipment carriers leased more containers and placed orders for new boxes.
However, with the unwinding of supply chain congestion, shipping lines are now endeavouring to rationalise their equipment fleets to pre-pandemic levels or just above, reflecting the normalisation in demand.
Moreover, as freight rates across the major tradelanes are some 80% lower, carriers are totally focused on reducing costs, of which slashing obese container pools is a prime target.
Meanwhile, Drewry's latest container equipment assessment said that container manufacturing is likely to see a slump to its lowest level for 14 years.
"Stagnating trade and a ballooning surplus of shipping containers, following the easing of pandemic era supply chain constraints, has led to a collapse in newbuild container output," said Drewry.
The consultant said that several container manufacturing factories in China were either closed or working at a significantly reduced level.
Furthermore, Drewry said that manufacturing at two new sites established in Vietnam, with a capacity to produce 600,000 teu a year, and planned during the chronic equipment shortages that disrupted supply chains two years ago, were now not expected to start container manufacturing until at least the third quarter of this year.
Elsewhere, leading container leasing firm Textainer said that "given the low demand" newbuild production had "significantly decreased, with most container factories expected to remain closed through the second quarter".
Drewry's Container Equipment Forecaster estimates that global box production contracted by 71% year-on-year in Q1 to 306,000 teu, the lowest level since the same period of 2010.
"While some recovery is anticipated through the remainder of the year, full-year output is not expected to exceed 1.8m teu – the lowest level since the recession-ravaged year of 2009," said Drewry.
Its outlook is for a reduction of 2% in the global equipment pool this year to 49.9m teu, representing the first contraction in 14 years.
Nevertheless, Drewry is more optimistic for a return to growth in the sector in 2024 and beyond, driven by the huge orderbook of newbuild tonnage being delivered and said it expected output production to double next year.