Guangzhou Port announced last week that it will invest nearly $284m to develop a shipping and port complex in its sub-port, Nansha, to offer container leasing, stevedoring, forwarding and other port services.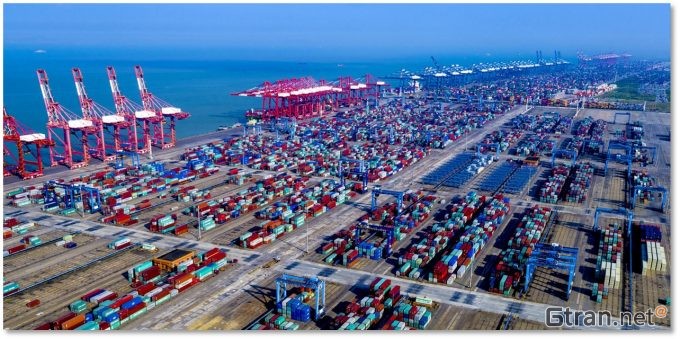 The fifth-busiest container port globally is optimistic about future growth, after throughput in the first four months of 2023 grew 3% year-on-year to 7.3m teu.
To occupy a 76,000-square metre area, the complex will be situated on the northwest side of Nansha's Phase III container terminal in Longxue island. To the north of the complex are Nansha's Phase I and Phase II container terminals, and the south side is near Nansha's general cargo terminal.
The multi-storey complex will have an area of 250,000 square metres and comprise office and residential units for shipping and logistics companies operating in the Nansha area. Construction is expected to take three years.
Guangzhou Port said that the shipping complex aims to make port operations more efficient and to improve working and living conditions for businesses there.
Guangzhou has been a manufacturing hub, with automobile parts, electronics and petrochemicals being the chief products. In January, state media reported that Guangzhou was planning to invest around $76bn in the transport, new energy vehicles and biomedicine sectors, in an effort to kickstart the economy after a series of Covid-19-related lockdowns. In 2022, Guangzhou port handled 24.6m teu, up by just under 2% from 2021.
The development of the shipping complex also aims to tie in with the Greater Bay Area, a Chinese government scheme to connect Guangzhou, Shenzhen, Hong Kong and Macau with seven other cities in Guangdong province into a single economic hub.
On 19 May, a day after the shipping complex development was announced, officials from Guangzhou Port, Guangzhou Nansha Economic and Technological Development Zone and Sea-Lead Shipping signed a collaboration agreement during the Greater Bay (Guangdong) Maritime Conference. The agreement aims at expanding shipping services to Nansha.