With charter rates for pure car and truck carriers surging four-fold from pre-Covid-19 levels, Renault Korea will start using 40-foot containers to ship more of its South Korea-made Arcana models to Europe.
Renault Korea's decision comes after the French car maker experimented with using containers to ship a handful of cars from Busan port early this year.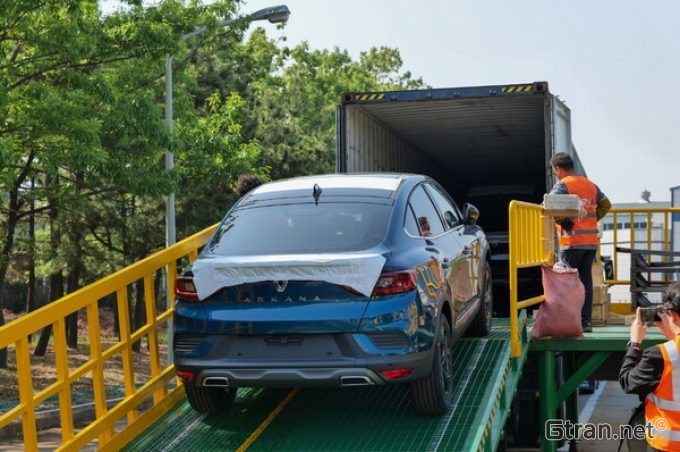 It is unprecedented for a major car maker to ship mass-produced cars in containers, although it is common for used cars to be containerised. The Arcana is Renault Korea's main export.
In February, The Loadstar reported on containers being used to move cars from China, but these are understood to be arranged by forwarders.
The rush in Chinese car exports, particularly electric vehicles, is exacerbating the worldwide shortage of PCTCs and last month, PCTC charter rates reached a record high of $110,000/day.
A ship broker told The Loadstar: "It has become difficult to secure exclusive PCTCs for car makers amid a recent surge in automobile exports. Back in 2019, it cost just $20,000 a day to get a PCTC, but it now costs six times as much. It's impossible to get a ship even if you can pay more."
The pandemic resulted in PCTC under-investment as telecommuting slashed demand for driving and, coupled with increased PCTC demolitions, there are inadequate ships to meet the recovery in vehicle demand.
While South Korea's largest car maker, Hyundai Motor, has a dedicated shipping unit in Hyundai Glovis, the country's mid-sized car makers, such as Renault Korea, do not, making them more vulnerable to the upswing in PCTC hire costs.
Although usual stowing methods make it hard to fit even two Arcana units in one container, Renault Korea's logistics team made it possible through alternative packing methods.
First, one car is loaded into a container in reverse, and a rack is installed on top of it to load the second car at an angle onto the ramp, with just a 30cm gap between the cars. The third car is then placed into the remaining space and the loading operation is finished. Each car is firmly fixed with wood and lashings, and the rails that utilise the empty space are also specially designed.
Although it seems inefficient to ship cars in containers, compared with PCTCs that transport hundreds or even thousands of cars at a time, Renault Korea explained that there are advantages, such as flexible adjustment of shipment quantities and 10% less waiting time due to connectivity to land transportation.
Renault Korea produces cars at its Busan plant, which can churn out 300,000 units annually; close to 100,000 Arcana units are exported yearly. Originally established as Samsung Commercial Vehicles' plant, the facility came under Renault's control after the former ceased operations in 2000, following the 1997 Asian financial crisis.