Next month, 2M partners MSC and Maersk will deploy nine extra vessels on their Asia-Europe services, an injection of capacity in a period of weak demand that may unleash a ferocious race-to-the-bottom freight war on the tradelane.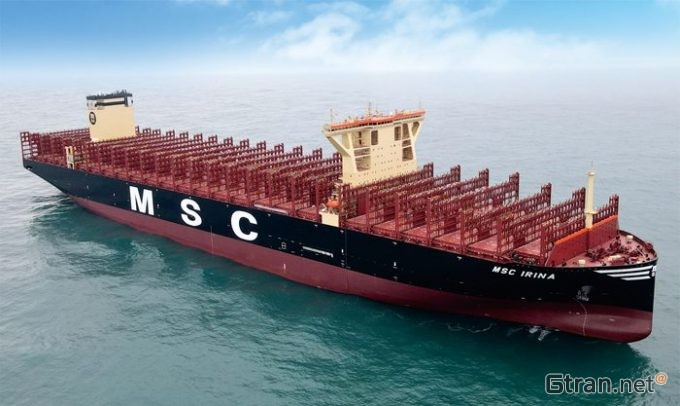 Container spot rates from Asia to North Europe and Asia to the Mediterranean have been stable since mid-March, after the collapse from record highs, with, for example, this week's Freightos Baltic Index (FBX) reading flat, at $1,379 and $2,441 per 40ft respectively.
From the first week in June, the 2M will add a vessel to each of the AE5/Albatross, AE10/Silk, AE7 /Condor, AE55/Griffin, AE11/Jade, AE12/Phoenix and AE15/Tiger loops and two additional sailings on the AE6/Lion service.
"The added vessels will allow us to reduce speeds, providing a needed buffer to absorb schedule challenges, improve reliability and decrease the risk of void sailings," said Maersk.
It said slow-steaming would add an average six days to the Asia-N Europe round-trip and an average five days to Asia-Mediterranean services. But, it added, the resulting reduction in emissions would "help us to meet the UN IMO's Carbon Intensity Indicator (CII) requirements".
However, 'the jury is still out' on the impact on a vessel's CII performance, shipbrokers and shipping services firm Clarksons suggesting recently the effect may be "grossly overestimated".
Meanwhile, on the transpacific, the steady erosion of mid-April GRIs continues, with Xeneta's XSI Asia to US west coast component giving up another 3% this week, having lost 8% since the start of the month, to $1,441 per 40ft.
Asia to US east coast rates were stable, with Drewry's WCI average spot rate virtually unchanged, at $2,831 per 40ft.
Nevertheless, The Loadstar received unsolicited rates from a Chinese forwarder this week offering prompt shipment from Shenzhen, Shanghai and Ningbo to US west coast ports for $1,100 per 40ft, with $2,300 quoted for the east coast.
This suggests the transpacific market has not yet reached the bottom and some shippers will be encouraged to continue to use the spot market for a percentage of their volumes.
Carriers servicing the route are refusing to agree new long-term contracts that too closely resemble spot rates. During the Hapag-Lloyd Q1 earnings call this week, CEO Rolf Habben Jansen said the carrier would not agree sub-economic contract rates.
"Spot rates have gone to levels that really do not make sense…we do not close contracts for 12 months duration if we already know upfront that we are going to lose a significant amount of money," he said.
Elsewhere, on the transatlantic, the spot rate erosion is accelerating. This week's FBX North Europe to US east coast component slumped 17%, to $2,235 per 40ft, having lost 55% in value since the beginning of March.