Hapag-Lloyd said today its cargo volumes "remained subdued", but added that it expected "a pick-up in demand" in the second half of the year, as retailer destocking is gradually phased out.
However, the Hamburg-headquartered carrier seems to have outperformed most of its peers in what was a weak quarter for liner trades, describing some of its South American trade vessels as "choc-a-bloc full".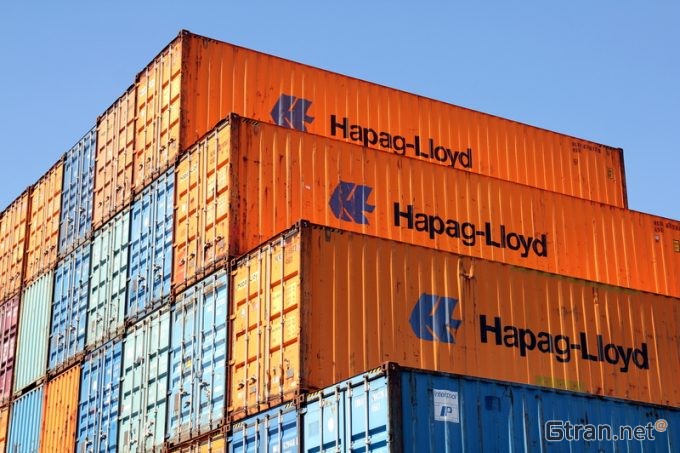 Indeed, thanks to a robust performance on its largest Latin America market, and 8% growth in its transatlantic services, the carrier saw its liftings in the first quarter fall by a better-than-industry-par 4.9% on the same period of 2022, to 2.8m teu.
Last week, Maersk reported a 9.4% drop in Q1 liftings on Q1 22, but best-in-class so far is OOCL, which recorded just a 3.2% fall in carryings.
However, as spot rates tumbled, dragging down contract rates, Hapag-Lloyd's revenue fell by a third, to $6bn, for an average rate over the quarter of $1,999 per teu.
The company's ebit for the period was $1.9bn, but boosted by the interest on its huge $19.2bn cash balance, group profit came in at just over $2bn – what CEO Rolf Habben Jansen described as "a robust start to the current financial year".
He added: "The market environment has normalised, with corresponding declines in demand and freight rates. This will undoubtably have an impact on our earnings over the course of the year, so we will be keeping a very close eye on our costs."
Hapag-Lloyd maintained its guidance for a full-year ebit in the range of $2.1bn to $4.3bn, but with the caveat that this could be "negatively impacted by geopolitical uncertainties".
During a Q1 earnings call presentation this morning, Mr Habben Jansen said that, on the transpacific tradelane, the line was "still wrapping up the negotiating season", but it would not agree to sub-economic long-term contract rates.
"Spot rates have gone to levels that really do not make sense, because you simply lose too much money. We do not close contracts for 12 months' duration if we know upfront we are going to lose a significant amount of money," he said.
"Most of the contract rates have been closed at levels that are definitely above the spot level…however rate negotiations have not been easy this year," he added.
According to Alphaliner data Hapag-Lloyd is currently the fifth-largest carrier, with a fleet of 248 vessels, of which 128 are chartered-in, for a capacity of 1.8m teu. It has an orderbook of 17 vessels, for 350,000 teu, including 12 24,000 teu ships for delivery over the next two years for the Asia-North Europe loops of THE Alliance.
Mr Habben Jansen said he "did not anticipate deploying significantly more tonnage" across the Hapag-Lloyd network and that "most of the growth needed to come from better utilisation".
He added: "Utilisations have been somewhat under pressure in Q1 and that means in some cases we have also decided to stop some services, because cost-wise they do not make a lot of sense anymore."
On the company's scrapping policy Mr Habben Jansen said: "We have a number of ships that are going to reach the end of their lifetime in the next 24 months, and the majority of those will go to the scrapyards."