Seoul's Korea Ocean Business Corporation said it planned to help finance 20 new feeder vessels for the South Korea-Japan route.
The ten 1,000 teu and ten 700 teu units would be placed on long-term bareboat charters to support South Korean feeder operators, who cited rising newbuilding costs as a hurdle to renewing their fleets.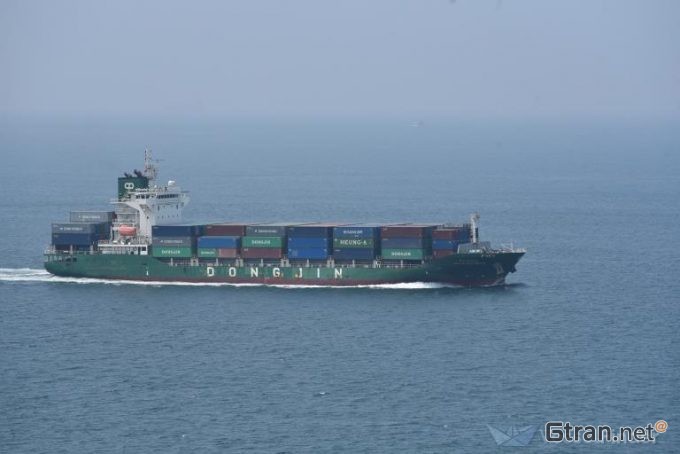 based on the estimated newbuilding price of $20m, the project could cost up to $400m, although KOBC may start with an order for four to eight vessels.
Jung Seong-jo, KOBC's head of shipping finance, said: "We recently conducted a survey that showed 10 local feeder operators need 700-1,000 teu ships to maintain their dominance of the South Korea-Japan route.
"Newbuilding prices are reaching a historical high, making it challenging to secure competitive charter rates. We will devise a funding plan to attract senior debt, while the KOBC will contribute 60% of the shipbuilding cost."
The Korea Near-Sea Freight Conference, which represents South Korean feeder operators active in the South Korea-Japan route, had recently written to KOBC, requesting feeder ships for bareboat charters. The trade body said that ships of 1,000 teu and below were in short supply, making it difficult for its members to secure tonnage.
It said it was negotiating with compatriot shipyards Hyundai Mipo, HJ Shipbuilding, Dae Sun and Daehan to construct four to five feeder vessels for delivery in 2025. Mr Jung said that, while KOBC would be the legal owner of the ships, the charter contracts would come with options to extend the hire, or to purchase the vessels.
Currently, KOBC owns 15 ships: four 8,600 teu and six 4,600 teu containerships acquired from HMM, as well as five chemical tankers.
Japan is South Korea's largest trading partner, after China and the US. Last year, container trade between them totalled 1.7m teu, down 3% on 2021. KOBC's Korea Container Composite Index showed the South Korea-Japan freight rate at $451/teu on 8 May, down $2 from a week ago.
Although freight rates have been softening in line with cargo volumes, South Korean feeder operators want to maintain their competitiveness, as they feel threatened by the expansion of foreign competitors such as Maersk subsidiary Sealand and CMA CGM's intra-Asia unit CNC Line. And early this year, ONE engaged Singapore-based X-Press Feeders in the South Korea-Japan trade.