"The UAE's National Rail Network is now complete," said Etihad Rail, which has begun operating the new 1,200 km network.
The primary customer is Abu Dhabi National Oil Co and the service, linking the ports of Abu Dhabi and Khalifa with Jebel Ali and Sharjah, will transport intermodal containers.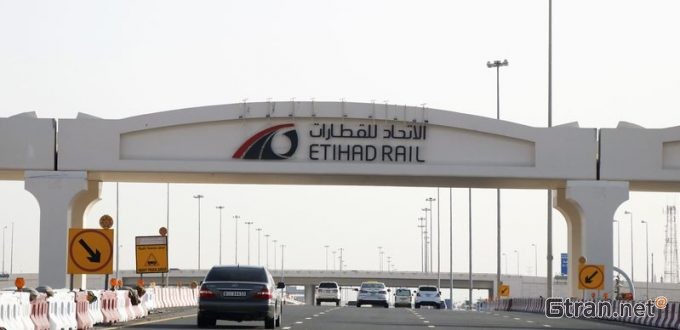 Spanning the coast between the border with Saudi Arabia to the west and the Oman border to the east, the network will employ at least 45 EMD diesel-electric trains of the SD70ACS design, which develop 4,500 hp and are configured specifically for operation in remote desert conditions.
Etihad Rail claims the new rail network will be capable of carrying 60 million tonnes a year and will form an "integral" component of the Gulf Cooperation Council (GCC) railway network.
The planned GCC rail project would reach from Ras al-Khafji in Saudi Arabia, along the Persian Gulf Coast, to Batha, where it would connect with Etihad Rail's Emirates route.
News of the UAE rail launch comes as part of a spate of rail-related developments in the Middle East, with UAE neighbour Saudi Arabia planning a rail route spanning the Arabian Desert connecting Riyadh with Jeddah and Dammam.
Dubbed the Saudi Land Bridge Project, the initiative, which has been under discussion since the 2000s, has finally reached the financing phase, according to a January statement by Saudi minister of transport and logistics Saleh Al-Jasser, who said design works "have been completed… and the path and detailed design works have been determined".
once completed, a freight train could cross Saudi Arabia in 18 hours, dramatically shortening a journey which would take five days by sea, and cutting down substantially on truck traffic, which is responsible for around a third of hinterland cargo.
A 2022 report by Middle East Business Intelligence said work on the 2,000 km GCC track was "now under way", after "several false starts", but warned: "…even as individual nations progress with plans, there is little clarity on how these will ultimately link up."