Post-peak holiday blues are hitting European road freight rates "harder than usual", but there seems some positivity among the major hauliers.
The UpplyxTixIRU rates index indicates spot and contract rates dropped 7.5 and 2.8 percentage points, respectively, quarter on quarter for the three months to 31 March, amid falling volumes and rising capacity.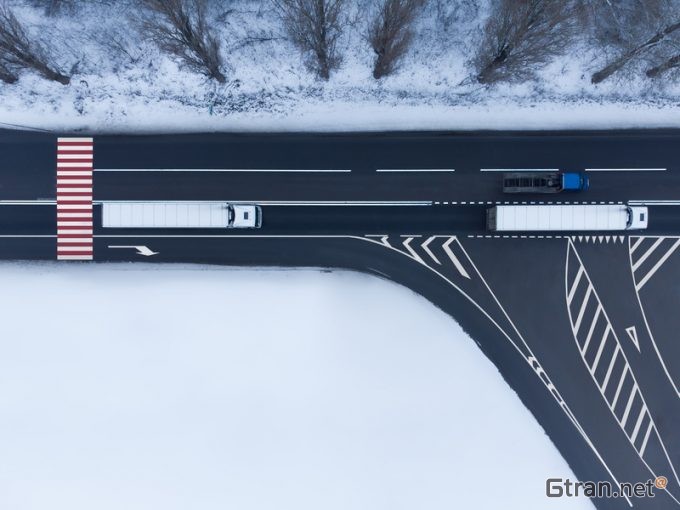 Upply CEO Thomas Larrieu said: "While it's typical for road freight rates to dip after the holiday season, this year's drop is hitting harder than usual.
"The market appears to be recalibrating after a hefty, double-digit surge in 2022, but how far will it go? It's doubtful we'll return to pre-pandemic conditions, especially with capacity shortages remaining a major concern."
This was a second consecutive quarterly drop for the first time since 2020. Furthermore, the index suggested rates were expected to continue to soften over the year, but stressed they would likely remain elevated compared with historic norms, citing the influence of supply side pressures.
A director at one of the continent's larger hauliers questioned the suggestion, however, noting April's soft first half had been followed by a rebound. The director told The Loadstar: "Due to elevated costs, we're seeing a slight correction in spot rates. Fuel costs are still above Q1 22 levels, the labour market for drivers remains tight and capital and financing costs are higher than a year ago.
"Demand for certain consumer products has fallen back to pre-pandemic levels but other sectors are buoyant." The director added that April had also been something of an atypical month, as a result of a convergence of major holidays.
And while demand may be declining, the driver shortage, which unusually showed (a minimal) improvement, with just 9% of positions unfilled compared with 10% a year ago, continues to erode capacity.
With inflation and associated cost-of-living crisis driving up wage demands, the index expected this to be what kept rates from falling to historic lows.
IRU senior director for strategy and development Vincent Erard said: "The stagnation in freight demand from Q4 22 has continued into 2023, flattening the driver shortage curve – for now. But nothing has changed in the long-term outlook of the profession."
He said the percentage of young drivers remained extremely low, and added that "any jump in demand from European economies will further exacerbate the shortage, which in turn will limit economic growth".