The difficulty of presenting year-on-year changes in financial results is becoming ever more apparent, with Kuehne + Nagel announcing "solid" and "record" results for the first quarter – if you ignore the pandemic boost.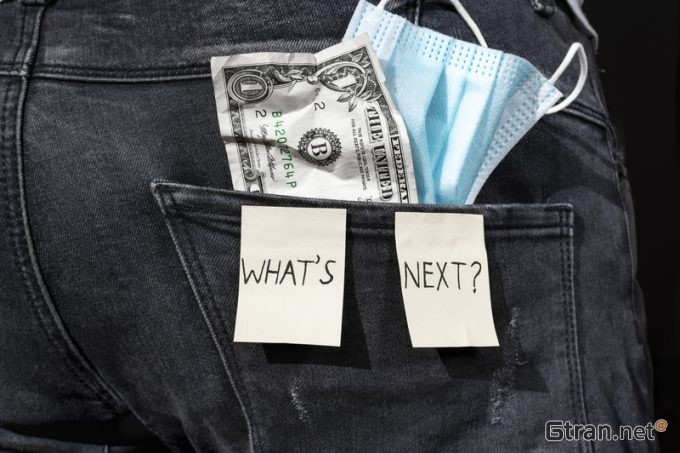 K+N's turnover fell 37%, to CHF6.74bn ($7.54bn), while ebitda fell to CHF803m, down 39%. Ebit fell 45%, while free cash flow was down 60%. (For in-depth analysis, see Loadstar Premium today.)
But put the results into context, argued K+N, and in fact, "in the context of a normalised business environment and compared with the business performance before the pandemic, the first quarter of 2023 represents a record result".
Sea freight turnover was down 45%, to CHF2.6bn, while ebit also fell 45%, to CHF344m, on volumes of 987,000 teu. K+N said its sea arm "made significant market share gains, establishing leadership on the transpacific route for the first time".
Its air logistics sector, which includes Apex, received an Atlas Air 747 in February for its transpacific routes. But turnover fell 41%, to CHF1.86bn, while ebit fell 64%, to CHF154m, on volumes of 475,000 tonnes. It said: "In an overall declining air freight market, Kuehne + Nagel maintained a stable market share, while gaining share in areas like the transport of perishable goods."
Road fared better in terms of turnover, down just 3%, to CHF956m, but ebit fell 73% to CHF50m.
only contract logistics showed growth, with turnover up 8% and ebit up 41%, to CHF62m.
K+N said the freight market had "normalised", and it would focus on low costs.
CEO Stefan Paul said: "The macroeconomic environment remained extremely challenging at the start of 2023. This does not come as a surprise, as signs of significant weakening emerged last autumn, following the period of extraordinary, pandemic-related demand for logistics services.
"With our focus on cost control through the consistent exploitation of the asset light model, the Kuehne + Nagel group was able to hold its own in this environment and expand its market share worldwide. We already see early successes from the strategic Roadmap 2026 presented in March."
Shippers are facing similar conditions – and are enjoying the reduction in freight rates as other costs remain high.
Associated British Foods, owner of retailer Primark, also reported its first-quarter results today, with clothes sales up 19%, and said conditions were improving.
"At the start of this financial year, all our businesses were experiencing inflation across raw materials and commodities, in the supply chain and in energy. All of this was made more difficult by high volatility and short-term currency movements, which were especially pronounced in the sterling US dollar exchange rate, which is a major determinant of Primark's transaction costs.
"As the period progressed, this volatility lessened and some input costs, such as freight and cotton, fell back to normal levels.
"Labour costs have increased substantially and some costs, while reduced, remain above past norms. Our businesses took steps to offset these higher input costs through operational cost savings and, where necessary, the implementation of price increases. Looking into the second half, our focus remains on margin recovery in both food and retail.
"While supply chain volatility has reduced, and energy prices and sea freight costs have stabilised, uncertainty and instability continue to be significant risks, and there are inflationary pressures on raw materials and some key commodities. However, we will start to see the benefits of lower sea freight costs, which have returned to normal levels, and of much reduced energy costs."
And K+N was not the only forwarder to report Q1 results today: already under the spotlight, Bolloré Group, a conglomerate of logistics, energy, media and industry businesses, also noted falling sales.
Bolloré Logistics reported turnover down 24%, to €1.35bn ($1.48bn), a contraction "explained by lower volumes of the commission of transport in both air and maritime traffic, and by the fall in freight rates", it explained.
It added little further colour on the talks with CMA CGM, simply saying the French carrier should submit a promise, if agreed, about May 8 – just as Munich's Transport Logistic begins. It said any offer would remain conditional on both regulatory authorities and unions. Bolloré has appointed A2EF to review the plan.
Meanwhile, K+N also announced today it had promoted its region head of South India, Deepak Kumar, to air logistics head for India, Sri Lanka and the Maldives, to promotits air logistics services in the region.