Container spot rates from Asia to the US west coast shot up this week, as carriers succeeded in implementing a good percentage of their mid-month GRIs.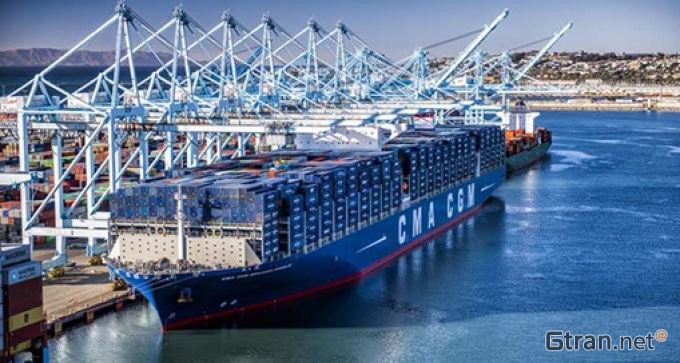 Xeneta's XSI Asia-US west coast component jumped 39%, to $1,604 per 40ft, while the Freightos Baltic Index (FBX) reading soared 71%, to $1,724 per feu.
With another wave of GRIs set to hit shippers on 1 May, as in the past, the transpacific lines will look to roll out monthly increases ahead of the peak season.
And to underpin their GRIs, carriers are keeping a tight lid on capacity and are continue to blank sailings.
For example, 2M partners Maersk and MSC this morning announced three more cancelled transpacific sailings for May, with the TP2/Jaguar, TP6/Pearl and TP11/Elephant loops blanked.
Moreover, demand is recovering, according to the port of Los Angeles Signal data, which shows that in week 18, covering 30 April to 6 May, 21 ships are due to arrive at LA terminals with total manifested cargo of 109,965 teu, a 12% increase on the same week of last year.
And carriers have also had some success implementing GRIs on shipments to the Atlantic coast, with Drewry's WCI Asia-US east coast average spot rate up 12% this week, to $2,849 per 40ft.
The spike in short-term rates, along with the tightening of capacity by carriers, could prompt BCOs to get back to the negotiating table to sign new annual contracts, effective from 1 May, rather than take their chances on the spot market – with the added risk of having their containers rolled.
Elsewhere, on the Asia-Europe tradelane, shippers are also bracing for substantial GRIs on headhaul shipments from 1 May.
Asia-North Europe carriers have already set the tone by being selective in their bookings; for instance, refusing to accept low-rated heavy containers.
An NVOCC contact told The Loadstar this week he had heard rumours of carriers going for a $1,000 per 40ft GRI, either in one go or $500 from 1 May followed by $500 on 1 June.
"It's quite a balancing act for them as demand is still not strong, so they don't want to fail by introducing a GRI that doesn't hold," he said. "It only needs one of the smaller lines to take advantage, by targeting another carrier's shipper with a discounted rate, for the GRI to collapse."
Average spot rates from Asia to North Europe have stabilised over the past few weeks, in the $1,400 to $1,600 per 40ft range, and carriers have been obliged to adjust their contract business accordingly, albeit that they have been reluctant to commit for long periods at the lower rate levels.
Meanwhile, the more robust Asia to Mediterranean route saw the FBX average spot rate tick up 6% this week. to $2,479 per 40ft. And on the transatlantic, the weekly rate erosion continued, with the XSI's North Europe to US east coast spot rate down another 5%, to $3,167 per 40ft – a 55% reduction in the reading since the start of the year.