The TS Lines 'fire-sale' of ships has continued with the sale of three mores, bringing the total to nine offloaded since February, in what it called fleet streamlining.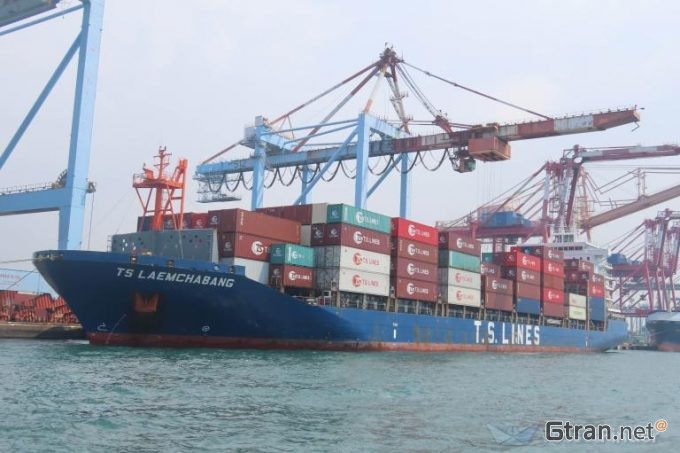 Brokers report that in the past week, TS Hongkong (1,530 teu, built 2006), TS Haiphong and TS Laemchabang (both 1,730 teu, built 2016) had new owners.
Company sources told The Loadstar TS Lines wanted to shed excess vessels, having exited long-haul lanes after freight rates fell to pre-Covid levels.
One said: "We can't have too many ships as we have quite a number of vessels being built. The timing is also good for selling ships, as the charter market is rising and other operators are keen to secure tonnage."
TS Haiphong and TS Laemchabang were acquired by TS Lines for $16.9m each in late 2020 and sold them for $23.5m each. TS Hongkong was acquired in December 2009 for an undisclosed price – valued at around $13m at the time. TS Lines sold the ship for $8.3m. VesselsValue lists the three vessels as sold to unnamed Middle Eastern interests.
This year's sales leave TS Lines with 23 ships, comprising 18 feeder vessels, three sub-panamaxes and two panamaxes.
So far, the vcarrier has sold only feeder vessels and has seven of these under construction, having embarked on a substantial newbuilding programme in 2020. There are also six 2,900 teu ships and five of 7,000 teu on order, all to be delivered this year and next.
The feeder vessels are meant for China-Japan routes, the 2,900 teus are intended for East Asia-Australia/New Zealand services, while the 7,000 teu ships are expected to be assigned to strings connecting East Asia with India and the Persian Gulf.
Despite the market correction, TS Lines founding CEO Chen Te-sheng emains hopeful of listing holding company TS Group (Global) on the Hong Kong Stock Exchange this year. Then prospectus says that, as of 30 June 2022, it had $1.24bn cash in hand, against approximately $627m of loans and lease liabilities.