The first round of a $500-per-box general rate increase (GRI) on 29 March for India-US shipments has paid no dividends for ocean carriers, according to industry sources.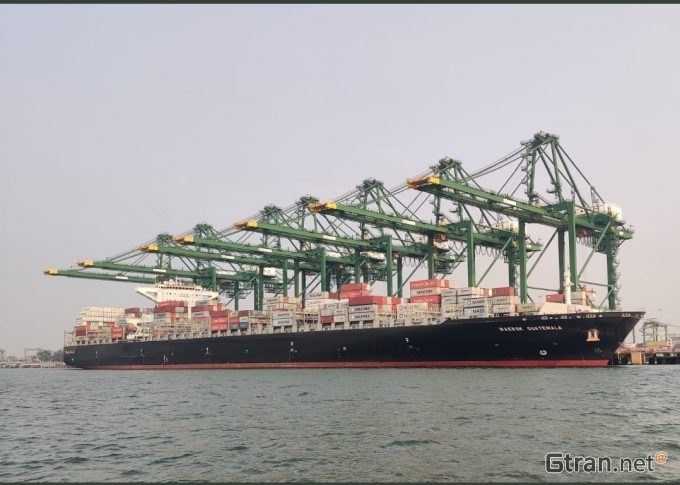 Nearly three weeks on, average rates on the largest tradelane for India by value have not only not risen, but some have cooled further.
Sources said major carriers continued to accept bookings out of Nhava Sheva/Mundra at the same contract rates as last month – about $1,600 per teu for the US east and west coasts and about $1,800 for Gulf ports.
And the trend seems to be no different for trades from southern India to US base ports. The $500 GRI has failed to recover even $100 a box, market sources said.
Current rates from the Chennai region for the US east coast are in the range of $1,600/teu and $2,500-$2,800/feu, while for the west coast, they stand at $1,400 and $1,700, respectively, reflecting no change from end-March levels.
And, according to a Chennai-based freight forwarder, there have been a lot fewer booking enquiries for the USWC.
"Rates are only dropping," the forwarder told The Loadstar. "As of now, there has been no increase and we will probably see a further drop in rate levels if this market trend continues," the source noted.
Sources also added that unless volume levels picked up substantially, or more sailings tactically readjusted or removed, any GRI attempts are unlikely to work for carriers.
However, unfazed by that, the three market-leading carriers, MSC, CMA CGM and Hapag-Lloyd, have readied a second round of GRIs for India-US cargo for 1 May, ostensibly to build a more favourable contract negotiation field.
The upcoming GRIs are: $500 per teu by MSC, $550/teu and $600/feu by Hapag-Lloyd and $800/teu and $1,000/feu by CMA CGM.
"In order to maintain the high level of reliability and efficiency of our services to meet the needs of our customers, MSC has decided to implement a general rate increase ex-India to US and San Juan, Puerto Rico," MSC Agency (India) told customers.
But on top of slowing demand, smaller Indian forwarders are concerned that the major lines are signing service contract deals with international NVO heavyweights for nomination volumes at much lower rates, ruining the market dynamics.
"This vexed market is leaving us with no margins, even on the limited bookings we get," complained one forwarder operating out of Cochin.
Though fresh export orders are under pressure, Indian policymakers and pro-export industry groups remain upbeat about the fiscal year 2022-23 trade performance. Exports, by value, grew 6% year on year, to some $447bn, an all-time annual high.
A Sakthivel, president of the Federation of Indian Export Organisations, said: "The milestone achievement has been mainly on account of phenomenal growth in exports of electronic goods and petroleum products, coupled with growth in agro-based and processed food items, marine products, leather goods, apparel, pharmaceuticals and chemicals."
Despite fierce competition, the value of India's apparel exports also ticked up, to $16.2bn in 2022-23 from $16bn a year earlier.
"The global supply chain is reorienting itself and Indian brands are getting greater acceptability," Naren Goenka, chairman of the Apparel Export Promotion Council, told The Loadstar. "We now have more ESG [environmental, social and governance]-compliant factories, and with an increased focus by the government on infrastructure development and seamless export facilitation, the situation will only improve."
With growing trade diversification from China, India-US bilateral trade also received a boost in 2022-23, up 8% year on year, to $128.55bn, according to provisional data from India's Ministry of Commerce.