It now costs a record $110,000 a day to charter a pure car and truck carrier (PCTC) for a year – a more than six-fold surge from pre-Covid-19 levels of $17,000/day.
Clarksons' latest Shipping Intelligence Weekly, released on Friday, noted that tonnage remained tight amid a recovery in vehicle shipments.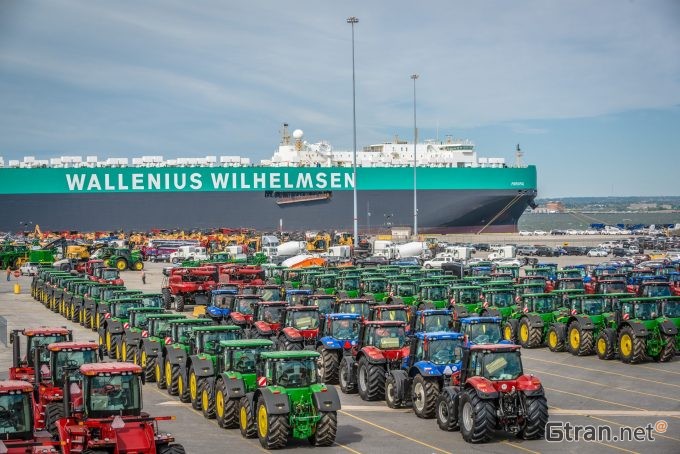 During the pandemic, there was under-investment in PCTC newbuildings, as movement restrictions slashed demand for new vehicles, resulting in many older PCTCs being scrapped.
Last year, 90 PCTCs of 560,000 car-equivalent units were ordered, nearly tripling the 38 commissioned in 2021. During the height of the pandemic in 2020, just four PCTCs were ordered.
Much of the demand for PCTC tonnage has been fuelled by a jump in Chinese car exports, which grew 58% year on year in Q1 23 to 1.07m units; full-year exports are expected to top the 3.1m units exported in 2022. China is now the world's third-largest vehicle exporter, behind Japan and Europe.
Particularly, there are more long-haul vehicle shipments to Europe and the Americas, driving global tonne-mile trade growth of 12% last year. Clarksons said: "In addition, accelerating uptake of generally larger and heavier electric vehicles and hybrids globally (estimated at more than 30% of the car trade in early 2023, versus 9% in 2019), is also boosting vessel demand, alongside strong 'high and heavy' volumes.
"These factors, as well as reduced but still lingering congestion impacts, continue to support exceptional car carrier markets."
In response to growing demand, PCTC operators have been building more vessels, and even container lines like HMM and CMA CGM have got in on the action, diversifying into this segment. Chinese carmakers, such as SAIC and BYD Auto, have also ordered PCTCs to carry their exports.
Clarksons' statistics show that the first quarter this year, 25 PCTCs of 220,000 car-equivalent units have been ordered. The shipbroking group said: "Overall, the past 12 months have seen 89 ships of 700,000 car-equivalent units contracted, the highest total for any 12-month period on record, in capacity terms."
This month, the PCTC orderbook passed 1m car-equivalent units for the first time since 2009 (now equivalent to 26% of the fleet), while this year, orders have included a pair of 9,300 car-equivalent units by China Merchants Energy Shipping, the largest PCTCs ever commissioned.