Led by MSC and CMA CGM, ocean carriers are again scouring the charter and sales and purchase markets for tonnage to boost capacity and increase their market share.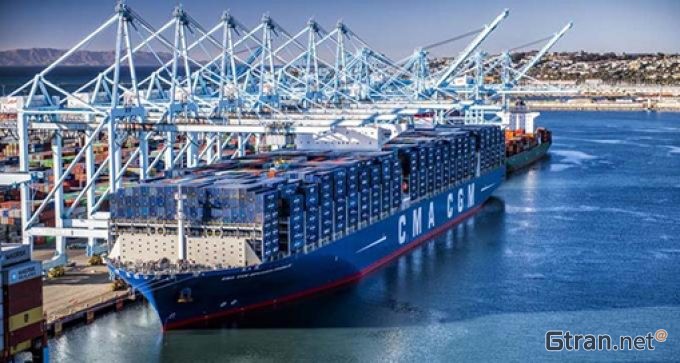 With demand prospects improving, especially for the second half of the year, and freight indices showing weekly gains, some carriers are using the huge cash reserves accumulated over the past two years to bolster their networks and gain a commercial advantage over more conservative lines.
According to Maersk Broker's weekly report, in the past two weeks the second-hand containership market has experienced "probably the highest level of activity seen in almost a year".
"The main driver seems to be the race for market share for some of the biggest liners, with MSC still leading the charge with continued purchases," it says.
"Where we, at the start of the year, only saw MSC and various Chinese companies as buyers, they have now been joined by a large group of other liner operators."
MSC's latest swoop on the S&P market, to add to its armada of more than 300 second-hand ships acquired since August 2020, is the 20-year-old 6,078 teu Lisbon, reportedly purchased for $22.5m.
Meanwhile, London shipbroker Braemar's list of 13 representative containership charter fixtures finalised in the past week includes seven vessels taken on hire by French carrier CMA CGM.
"The buzz in the container chartering market continued," says Braemar's report today. It says only the dearth of supply of open tonnage is preventing more fixtures, "with the scarce supply side not providing many options for operators to cover their requirements".
A broker contact told The Loadstar they had "a long line of charterers" requiring tonnage, adding: "They don't seem to be put off by the age of the ship, or that they may have unexpired charters."
Among the charters concluded by CMA CGM was the 2015-built, 2,339 teu geared Minerva, leased for 42 months for trading in the Caribbean at a daily hire rate of $15,000. It also managed to secure the 2,202 teu 2017-built Cape Quest for 11-13 months at $20,500 a day for delivery in North Asia.
OOCL has joined the capacity race by fixing the 2010-built 4,256 teu Androusa for 12-24 months at $23,900 a day. And Braemar said Hapag-Lloyd's two-year charter of the 2015-built 5,466 teu Wide Juliet, starting in Q4 at $25,000 a day, has also been //confirm/i/ied.
According VesselsValue data, the wide-beamed vessel, owned by Danaos, is currently on hire to Hapag's THE Alliance partner, Japanese carrier ONE, only earning $19,950 a day, evidence that the Greek owner appears to be having no difficulty finding new fixtures for its ships before their existing charters expire, at increased daily hire rates.