Evergreen president Eric Hsieh has reported that the carrier's profits last year of $12bn were 40% higher than the previous year, despite the market correction in the second half, and reasserted his belief that freight levels will rebound in H2 this year.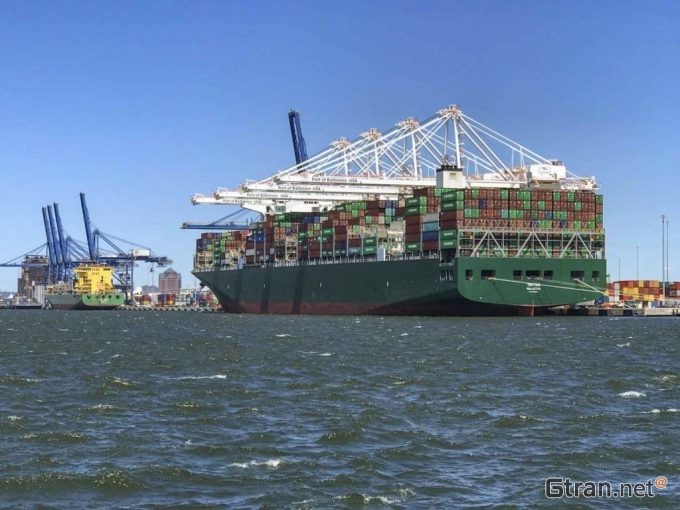 He said: "Due to the Russia-Ukraine war, high inflation and high retail inventory that started last year, the container shipping market was sluggish and the first half of this year continued to be weak.
"Q1 23 revenue fell by 60%-70% compared with the same period last year. However, competitive companies will still make money, and Evergreen expects a net profit for Q1 23."
He added: "Although Q2 23 is still affected by these factors, freight levels have rebounded over the past three weeks and cargo volumes have increased. We expect the usual peak period in Q3 will materialise, and if the Russia-Ukraine war ends, it will catalyse consumption. We shouldn't be pessimistic about the market prospects."
There have been observations that exports of manufactured goods from China have slowed, a point illustrated by full container depots. However, Mr Hsieh suggested that this could be due to a shift of manufacturing from China to South-east Asia, and statistics suggest the US has been importing more finished goods from the region than China.
This month will see intense negotiations with shippers with regard to contracted rates for the Asia-Europe and transpacific trades and Mr Hsieh said Evergreen would maintain its proportion of contracted volumes, at 65% for the Pacific and 30% for Asia-Europe.
He also sought to allay concerns that the impending break-up of the 2M Alliance in 2025 could result in a restructuring of the other container shipping alliances. This had been speculated by delegates at the S&P Global TPM conference in Long Beach last month.
Mr Hsieh said: "The service portfolio and cooperation model of the Ocean Alliance, of which Evergreen is part, are very harmonious. Therefore, even though the 2M is ending, this has little impact on the Ocean Alliance. Furthermore, our alliance's cooperation contract runs until 2027."