The arms race among airlines in the lucrative and fast-growing pharma and life sciences sector is at full throttle.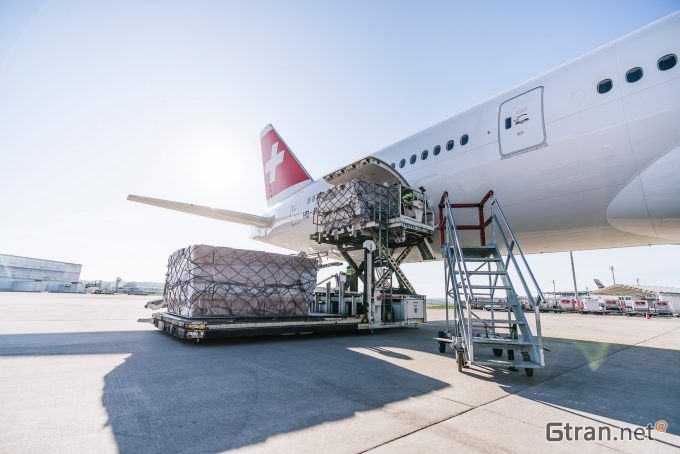 Swiss WorldCargo has started using a new lightweight container for medicine shipments, an active temperature-controlled unit powered by solar energy.
The Swiss Airtainer unit, which recently made its debut on the route from basel via Zurich to San Francisco, can maintain temperatures between 1°C and 25°C, in normal conditions, with a maximum payload of 1,188kg.
It is built with eco-friendly materials, which weigh 250kg lower than rival models and, according to the manufacturer, produces 45% lower CO2 emissions and 70% fewer ozone-depleting substances.
Lorenzo Stoll, head of cargo at the Swiss airline, said: "This innovation has the potential to significantly impact the transport of life-saving medicine – a game-changer for the industry."
Swiss WorldCargo is one of a number of airlines that have recently teamed up with tech providers to move pharma and healthcare products. Last month, Cathay Cargo signed a long-term global rental agreement with Tower Cold Chain for its range of temperature-controlled units which cover temperatures from -80 to +20°C.
Cathay revamped its pharma service line-up last autumn and opened a dedicated 1,250 sq metre pharma facility at its Hong Kong base.
Meanwhile, DoKaSch, a provider of active temperature-controlled packing solutions, is in expansion mode, having opened new container stations in Tokyo and Hyderabad. The February opening in Tokyo coincided with signing a new customer, All Nippon Airways, for its Opticooler models.
Dai Yuasa, VP of global marketing, cargo marketing and services at ANA, explained: "Securing cold chains is becoming increasingly relevant, as Japan's pharma and biotech industry is growing strong. By introducing the active temperature-controlled Opticooler we can enhance our service level to meet customers' increasing demand for secure cold chains."
El Al also signed a rental deal with DoKaSch in February. Pharma manager Moshe Popovichsaid: "Pharmaceuticals are the fastest-growing market segment in the air cargo industry, As Israel's national airline, with an extensive global network, an efficient and reliable cold chain service is crucial."
Now DoKaSch is looking to boost its business in the US, having secured regulatory approval for its Opticooler RKN model this month, following approval by the US Federal Aviation Authority for its larger model, that can take five pallets. The smaller unit accommodates one pallet.
And Delta Cargo looks like a potential customer. Over the past five years, the carrier has built up its pharma and healthcare handling capabilities, and the most recent step was the opening of a new cooler at JFK Airport last month.