The new port of Ndayane may be DP World's "largest" investment in Africa, but any hope of it helping unlock the continent's economies depends on increasing intra-regional connectivity.
Construction of the £1.2bn deepwater port has recommenced after a year-long delay, after president Macky Sall said securing the government's share of the financing had been resolved. Now there are surging expectations of what the port will do for Senegal's economy, at least.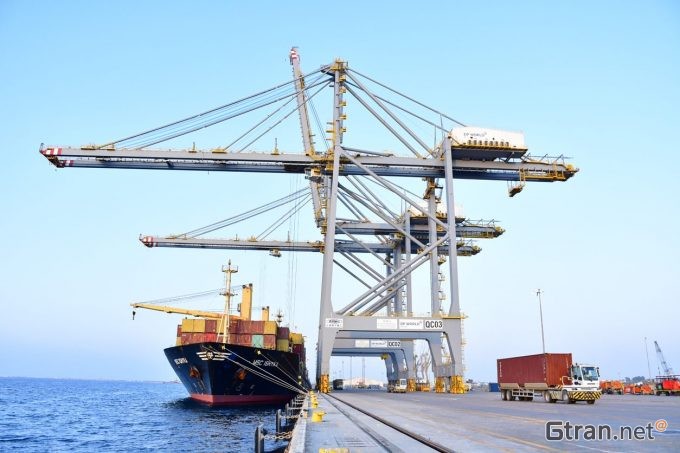 "The port of Ndayane and the associated economic zone will reinforce Senegal's position as a major trade hub and gateway in West Africa," a DP World spokesperson told The Loadstar.
"Dakar City is choked by over 1,000 trucks entering the port terminal each day. Expansion will support Senegal's development in the decades to come and address regional disparities with greater infrastructure capacity."
Working with DP World, British International Investment (BII) has suggested that the new port would enable additional trade, equivalent to 3% of the country's GDP. This, a spokesperson said, would support a cumulative increase of $15bn in of national trade by 2035, with the port forecast that year to facilitate 18% of GDP and 36% of Senegalese trade.
"Trade enabled by the port will support 2.3m jobs in Senegal, of which 22,000 will be created through additional trade at Ndayane.
"The greatest benefit is expected to be felt by the agriculture and fishing sectors, which are crucial for local and export markets. More than 1,000 direct construction jobs are also expected to be created during construction."
Sources, however, told The Loadstar that, while money poured into Africa to support raw material exports, not enough was being done to support African products or intra-regional trade.
IRU director of TIR and transit Tatiana Rey-Bellet stressed the need for "better" internal connectivity in Africa and an urgent demand for inland-to-port and cross-continental connections to bolster trade.
"This includes the 'hardware' of infrastructure, by which I mean borders, ports, and roads," Ms Rey-Bellet told The Loadstar. "But more importantly, this requires the 'software' of trade to harmonise and improve border processes using international standards.
"In particular, there is an urgent need to facilitate customs procedures with a transit guarantee system such as TIR."
Indeed, intra-continental trade in Africa is one of the lowest in the world, at 16%, with shippers and forwarders openly criticising what they consider punitive bureaucracy.
Ms Rey-Bellet reiterated that the removal of non-tariff barriers would have "an immediate and pronounced impact" on trade levels across the continent and likely lead to it doubling, if not tripling.
For its part, DP World appears cognisant of the difficulties surrounding intra-regional trade; the spokesperson said African products were often "uncompetitive" on global markets.
The company sees the African Continental Free Trade Area (AfCFTA) as working towards boosting intra-African trade, economic growth.
"Our investment in Rwanda is proof of this; we are eliminating barriers along the supply chain, bolstering global trade flows and removing unnecessary bottlenecks," said the spokesperson. "We overcame Rwanda's landlocked geography to help transform it.
"Our logistics hub in Kigali, with efficient access to two ports, has helped increase exports, allowing Rwanda's agricultural products to reach markets in Europe, the US and Middle East."
And the spokesperson said DP World's investment in Senegal would serve another landlocked nation, Mali, which transits 70% of its trade through the congested Dakar terminal, while the authorities consider construction of a freight railway line.
"Collectively, we can develop and manage infrastructure that grows local economies, enabling international, regional and intra-African trade. Initiatives like these are just the first steps to unlocking Africa's potential."