Privatisation of South Korean ocean carrier HMM is finally set to progress, now Seoul-based investment bank Samsung Securities has been appointed to find a buyer, according to Alphaliner.
The on-off sale of the state's approximate 45% stake in the carrier has been in the air since 2021, but now the chairman of the largest shareholder, Korea Development Bank (KDB), has pledged it will be carried out in "a speedy manner".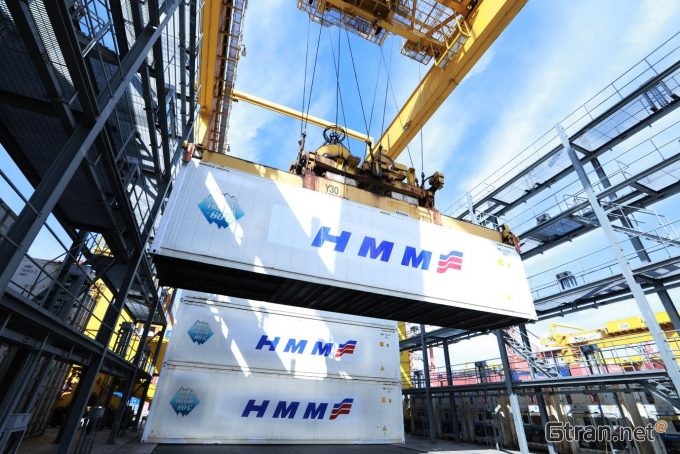 Following two years of record profitability, liner shipping has entered a fallow period of reduced demand and much lower freight rates, which has no doubt refocused the attention of the South Korean government on divesting itself from its holdings in HMM.
HMM returned to profitability in 2020 following 21 consecutive quarterly losses, and last year its net profit soared to $7.7bn. But, arguably, with its greater emphasis on spot cargo, it could be more exposed to the downturn than other lines.
KDB, which holds a 20.69% stake, and Korea Ocean Business Corporation (KOBC), which has a 19.96% shareholding, have also engaged accountant Samil PricewaterhouseCoopers and law firm Lee & Ko to oversee the privatisation process. Korea Credit Guarantee Fund, also a state-owned firm, holds a further 5.02% stake in HMM.
Moreover, the government's stake in HMM could be higher if it decides to convert its bond holdings into shares. Alphaliner said it "could rise above 70%, if the two parties [KDB and KOBC] also exercise convertible bonds that mature this year to stock".
Meanwhile, the consultant's analysis of the ebit performance of the top ten carriers that publish their results, ranks HMM fifth, with a year-on-year operating profit increase of 28% in 2022.
Interestingly, in Q4 the South Korean carrier jumped to third in the rankings with an operating margin increase of 39%. Alphaliner, however, identified an "aggressive market share grab" by HMM in the final quarter, noting it had posted "a surprise 8% quarter-on-quarter increase in liftings", but "sustained a 43% drop in rates" during the period.
Thanks to soaring rates and demand over the past two years, HMM and its peers built up huge cash reserves that will help them through several quarters of poor earnings. Alphaliner said that, before debt obligations at the end of last year, Maersk, for example, had accrued $28.6bn in cash and deposits, while Hapag-Lloyd had $19.3bn in cash and time deposit investments.
HMM is ranked eighth largest container line, in terms of capacity, by Alphaliner, with a fleet of 75 vessels, including 38 on charter, for a capacity of 816,365 teu, and has an orderbook of 26 ships, for a capacity of 265,027 teu.