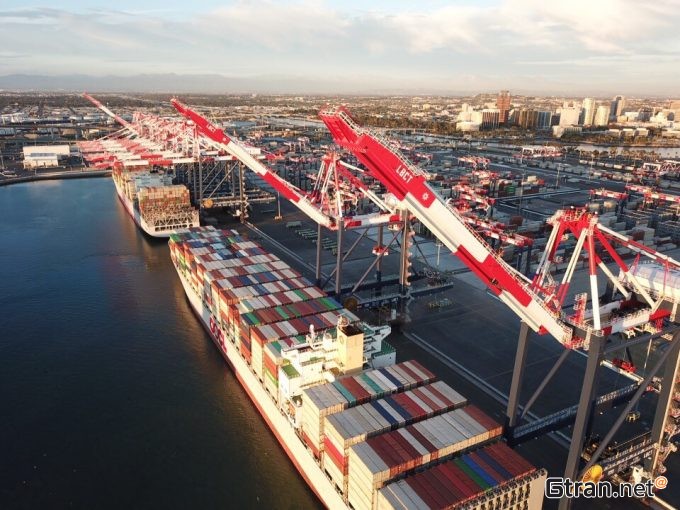 China anti-monopoly bureau has given the green light to COSCO's $6.3bn takeover of OOIL, including its container arm, OOCL.
The stock exchange eleventh-hour notification made no reference to the outstanding approval still required by US foreign investment regulators.
A joint statement from COSCO and OOIL advised that, on 29 June, the Anti-Monopoly Bureau of the State Administration for Market Regulation of the PRC had decided "not to prohibit the offer".
Chinese regulatory approval came just one day before the deadline to fulfil all of the pre-conditions of the deal, set when the takeover was announced on 7 July 2017.
The parties to the deal, which includes a 9.9% minority share for state-owned Shanghai International Port Group (SIPG), said that following the final condition having been met, the 'composite document' would be despatched "within seven days" from 29 June after which a further announcement would be made.
Alphaliner noted that under the terms of the deal, COSCO has until Friday to submit the final 'composite document' to complete the acquisition.
It added: "The two companies' announcement failed to mention the status of the review by the Committee on Foreign Investment in the United States (CFIUS) that is focused on ownership of OOCL's Long Beach Container Terminal."
The consultant explained: "The US terminal would come under COSCO control and CFIUS approval is still pending due to national security concerns." In the past year, CFIUS has vetoed a number of deals involving Chinese buyers on the basis of a "threat to national security".
Indeed, against the backdrop of an escalating trade spat between the US and China, the Trump administration made it known yesterday it intended to block China Mobile's application to provide telecoms services in the US, again citing national security concerns.
In April, COSCO's vice-chairman, Huang Xiaowen, said the company was "still answering questions" from CFIUS relating to OOCL assets in the US. The sticking point seemed to be OOCL's Pier E / Pier F Long Beach Container Terminal which would add to COSCO's controlling interests at two other facilities at the San Pedro Bay port complex.
Since Mr Xiaowen's response to investors there has been no official update on the carrier's negotiations with CFIUS.
Separately, Alphaliner said shares in COSCO Shipping Holdings had plunged by 25% since June amid mounting China-US trade tension, and were further hit last week by ripples from Hapag-Lloyd's profit warning, which spooked liner shipping investors.