Maersk Air has continued its bullish approach to bringing capacity to market with the launch of two China-US routes just a few weeks after its new China-EU routing.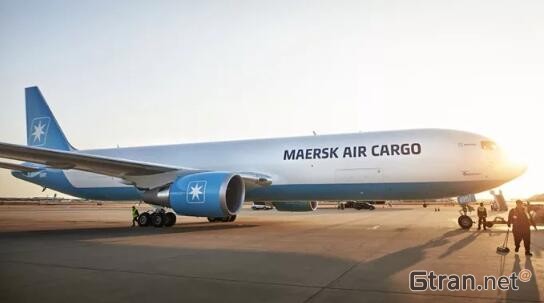 The container line/air cargo carrier announced two twice-weekly services, linking Greenville-Spartanburg with Shenyang Taoxian and Chicago Rockford and Hangzhou Xiaoshan, both expected to rise to thrice-weekly next month.
Global head of air at AP Møller-Maersk Michel Pozas Lucic said: "Air freight continues to be an important asset in our customers' end-to-end logistics needs.
"With the introduction of these new routes, we are further connecting North America and Asia-Pacific through regular flights and controlled capacity for our customers."
Adding capacity to a market experiencing what WorldACD described as an "unexpected" softening, has ruffled some feathers, and raised questions over Maersk's strategy, given demand for capacity on North America-Asia Pacific routings had shown the largest drop (down 7%) in the final two weeks of the first quarter.
But Maersk has expressed confidence in its programme. At the launch of its thrice-weekly Billund-Hangzhou service, the carrier said its large customer base left it "less beholden to the general market". Approximately a third of its volumes arise through long-term contracts, with another third on short-term contracts, leaving it to the spot market to fill the remaining third. So, while it does need to find cargo, it has something of a built-in buffer as it looks to ocean customer demand.
Director general of Tiaca Glyn Hughes saw positives from Maersk's move. He told The Loadstar: "From what I gather these new routes are supplementing the need for accelerated transport times for maritime customers still experiencing challenges on transpacific maritime tradelanes.
"This further illustrates that air cargo offers valued solutions and, by flying cargo closer from points of production to points of demand, it removes potentially problematic lengthy inland transfers to/from US west coast ports."
Asked recently about the current weakness, EVP Europe Aymeric Chandavoine said: "I have never seen the market collapse like it did in November and December. In January, the Chinese export market was down 45%, but I think we've bottomed-out and we'll see a rebound in Q2."
Even so, forwarders said they were seeing little to show that demand was climbing, describing it still as "weak", and questioning the need for additional capacity.
Responsibility for the new services falls to Amerijet International, which will use Maersk's three newly acquired B767-300 freighters.